10 Desi Things That Are Common In Pakistani People – How Many Of These You Can Relate With?
We Pakistanis may have a different cast, creed, and cultures, but there are some things that unite us and basically are our mantra.  No exaggeration, if I say that all these distinct weird habits have become our identity and when we see someone doing this, it pretty much feels ordinary.
Curious? Here are the 10 funny, absurd and unexplainable things that all Pakistanis shamelessly do!
1. THAT GANDA KAPRA


One thing I can never understand is why our mother uses an unclean piece of cloth to clean stuff? It doesn't make any sense and seems to be logical. But we all have a special corner of the house where all these ganda kapras are kept for dusting, apparently.
2. VIP DINNER SET


Raise your hands if you have a special dinner or tea set that your moms only use when you are expecting a guest. And we cannot even imagine touching it or using it.
3. YOU JUST CAN'T EAT IN FRONT OF GUESTS
How many times you pray to God to stop the guests from eating your favorite food from the menu? We are guilty of that because your moms don't allow you to eat before guests and you have to wait till they are gone.
4. KHANDANI HEADQUARTERS
In our families we have a specific headquarter where all the gossips are born and circulate all over the Khandaan. Children are usually kept away from these, but we find out somehow *winks*
5. BREAKING NEWS
Our parents love to share their DAASTAN-E-GUM that how nafarmaan their olaad is to almost everyone they meet from doctors, teachers to even strangers. They find some weird pleasure in humiliating their kids in front of others.
6. HUMAIN KYA!
Our parents especially our mothers can talk about others, especially the relatives for the entire day and ends up saying Humain kya? Then whats the point of dissing them in the first place?
7. POINTLESS COMPARISON
Our parents love to compare us with almost all the other children of this planet. Because for them we are the worst children they could ask for and will always be compared to some 'achievers' in friends and family.
8. STUPID MORNING SHOWS


Morning shows were made to hypnotize our mothers so they can torture us later with pointless totkas. These morning shows watched to kill time, basically find their application one way or the other, unintentionally.
9. VEGETABLE CONFLICT
They will always be a lecture on how vegetables are good and chicken is bad for you. And you are a spoiled thankless brat for refusing to eat them. This is common especially on the day when your dining table has vegetables on it and you are resisting eating them.
10. BRIYANI IS LOVE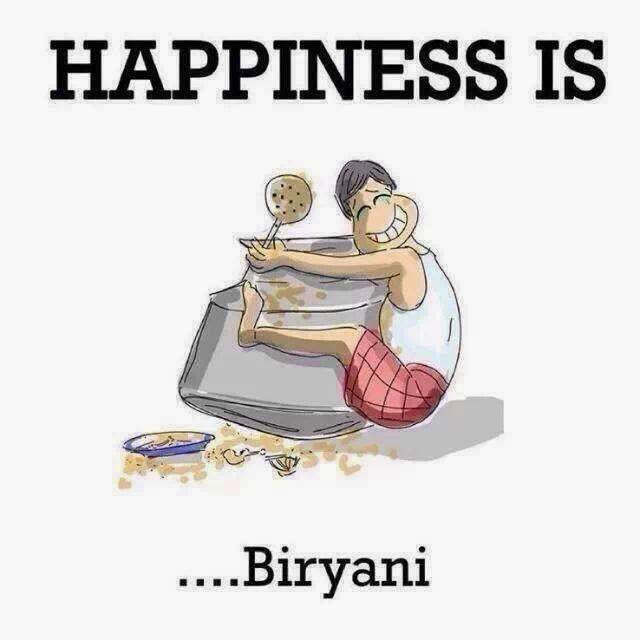 Briyani should be our national dish considering how much we love it and it made to celebrate something special. There is one day dedicated to it and no lies, all of us feel those butterflies in the stomach when we know it is on the menu that day.
How many of these are relatable to you? Let us know in the comments section below.