43 Chinese companies willing to invest in Gwadar Special Economic Zone (SEZ)
The other industries include textiles, chemicals, automobiles, and mobiles.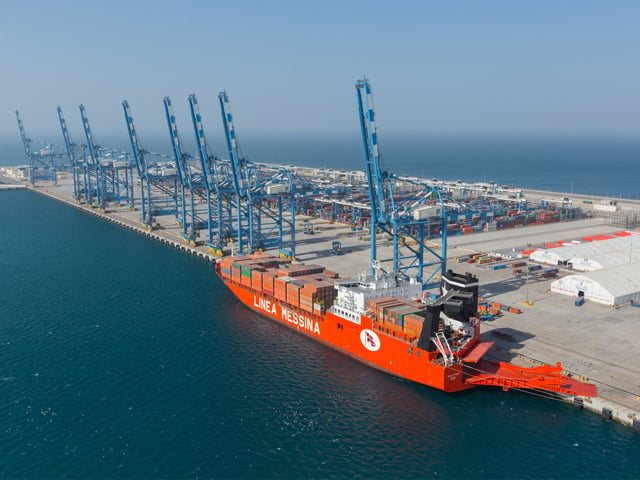 The first phase of the special economic zone (SEZ) under the China-Pakistan Economic Corridor (CPEC) has been completed.
Enjoying the blog? Check these too.
Under this first phase around 43 Chinese companies will invest while 200 more firms have been registered for the purpose.
This was informed by Zhang Baozhong, the chairman of the China Overseas Ports Holding Company – the firm that operates Gwadar Port.
Baozhang said that various industries would be set up in the Gwadar industrial zone, besides infrastructure and energy projects, and will create more employment opportunities.
The other industries include textiles, chemicals, automobiles, and mobiles.
Baozhong dismissed the reports circulating in the media about hindrances in the multibillion-dollar project.
He reiterated that work on CPEC is going on in full swing, and there are no impediments as the "Pakistani government is extending full cooperation."
"Despite the COVID-19 pandemic, the pace of work has not slowed down, and many projects have been completed ahead of time," Baozhong said.
He added that after the completion of CPEC, Gwadar would become the largest port in the region and an important economic hub globally, which would benefit various countries. 
"The Gwadar Port is completely operational, and cargo ships have started arriving," he said, announcing that a liquefied gas terminal will also be set up at the port. 
"CPEC is a significant economic project," he said. "It's a symbol of the cohesive relationship between China and Pakistan and a testament to our friendship." 
Donning the national dress of Pakistan, Baozhong chanted the slogan "long live Pak-China friendship". 
On his attire, Baozhong remarked, "I like shalwar qamees as my heart beats for Pakistan." 
What are your views on this? Share with us in the comments below.