5 Unfamiliar Places In Sindh Where You Can Fulfil Your Passion For Adventure And Safari
Pakistan has hidden, mysterious spots for thrill seekers in every province. Sometimes we are surrounded by gems but are unaware.
It is important that people should know about these hidden adventurous spots so that it can fulfill our cravings for adventure, increase tourism in the country, and help the locals financially and socially.
In this blog, we will discuss 5 places in the Sindh province that are for you if you are an adrenaline junkie!
Karoonjhar Mountains, Tharparkar District
Located in the Tharparkar district, the Karoonjhar Mountains rise to a height of 300 m, on the northern edge of the Rann of Kutch, and run approximately 19 km in length.
People come from across the country come here to observe the dignified mountain range, especially after rainfall when a good downpour turns the place from a dry desert to a green, stony paradise.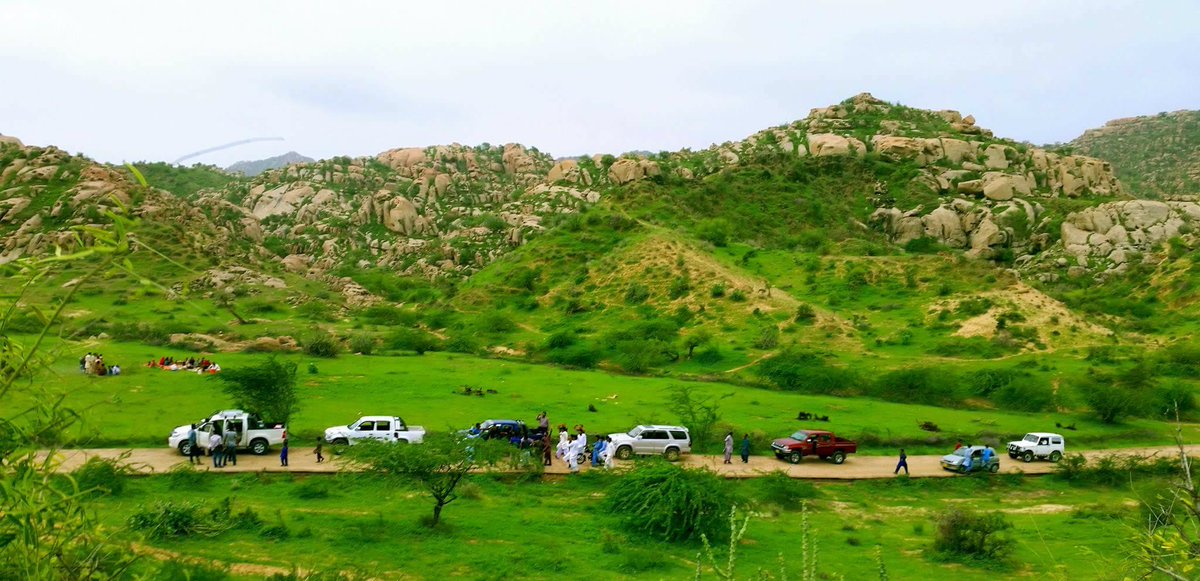 Distance: Around 7.5 Hours from Karachi in any vehicle.
Kirthar National Park, Jamshoro District
Kirthar National Park, located just north of Karachi's Gadap Town, is a vast hilly national park.
The park consists of endless desertic landscapes, rugged hilly terrains, lateral rock hills, and twisted, stony valleys.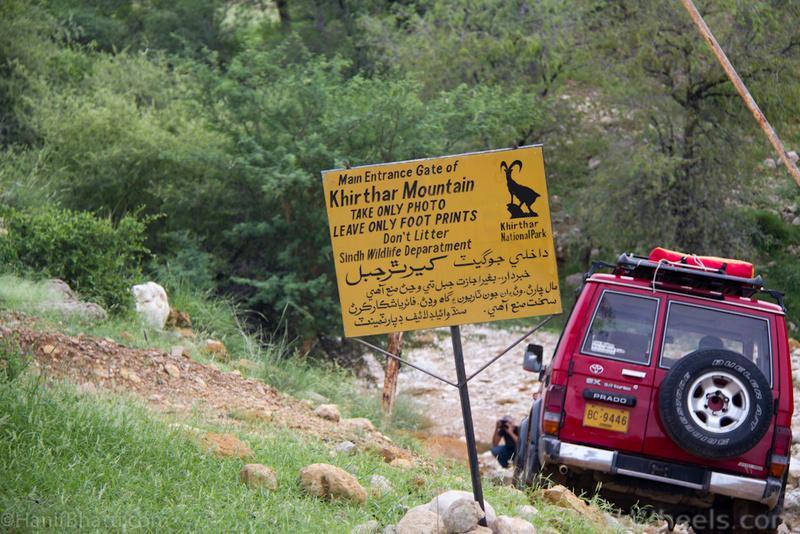 It is listed among the largest national parks of Pakistan and is home to a broad range of mammals, birds, and reptile species.
Distance: 3-3.5 hour drive from Karachi, preferably in a 4×4 vehicle.
Achro Thar, Sanghar District
Why travel to Dubai for 'Desert Safari' when you can have it at home?
Located largely in the Sanghar district, with some parts in the Khairpur district, the Achro Thar Desert will fulfill all your cravings for desert safari adventures!
The desert is spread over 4,805 square kilometers and is also commonly known as the 'White Desert' for its uniquely scattered white dunes.
Unfortunately, drought and famine are common in this region and locals here spend their daily lives in much hardship.
Distance: Around 9 hours drive from Karachi in a 4×4 vehicle. For desert safari adventures, you may have to drift your 4×4 vehicle away from the roads into the desert.
Gorakh Hills, Dadu District
The Gorakh Station is a scenic and mesmerizing hill spot. It is situated at an elevation of 5,689 ft (1,734 m) in the Kirthar Mountains in the Dadu district.
Regrettably, the provincial government has not paid attention to the roads leading to the scenic hill spot, and they are in poor shape.
Nonetheless, what keeps people hooked to this spot are the awesome panoramic views you can get if you are brave enough to hike to the top.
Distance: 8 hours drive from Karachi in a 4×4 vehicle.
Churna Island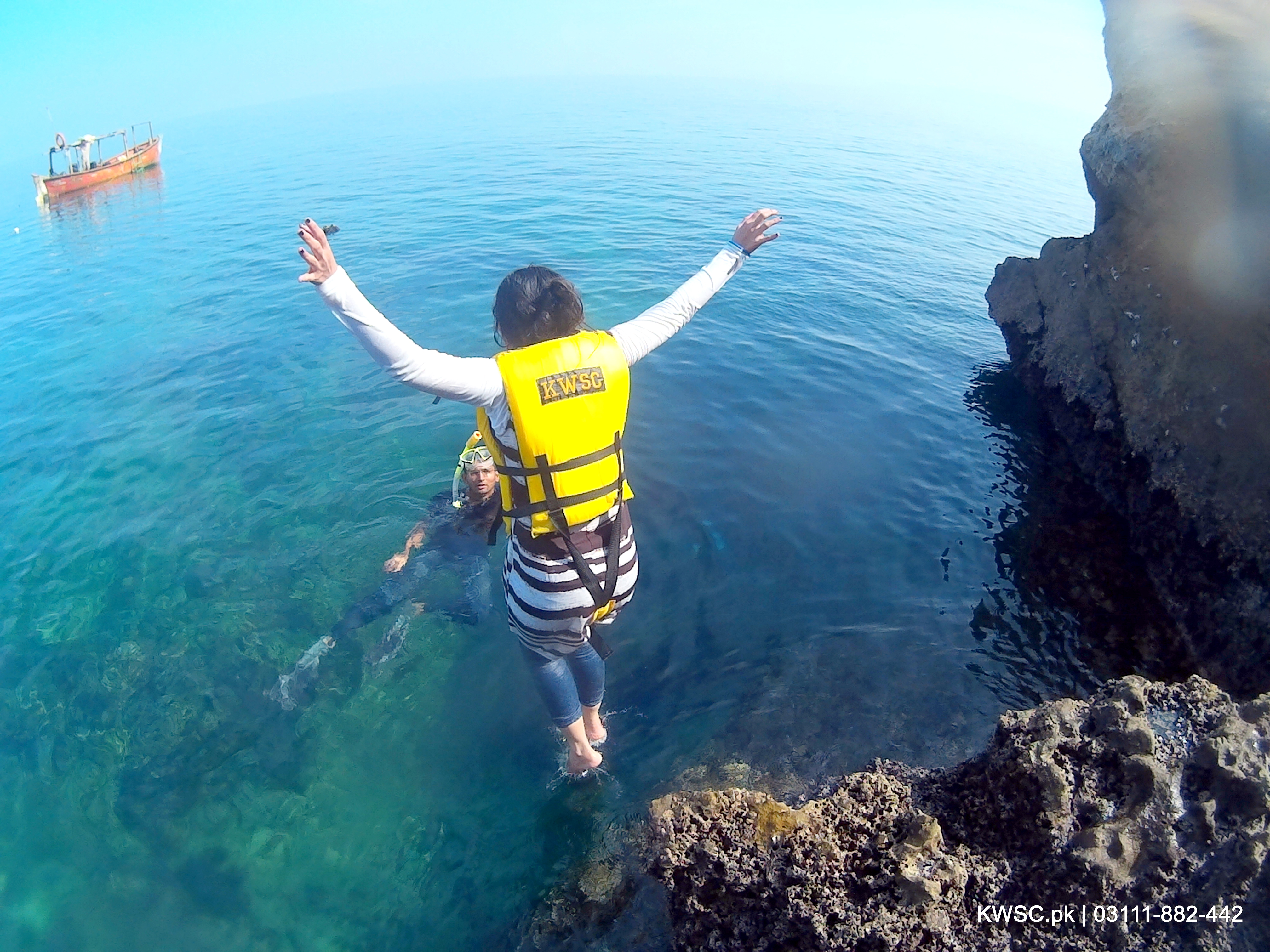 Churna Island is the only island in the country that offers snorkeling and cliff diving!
The rocky island, which is only a kilometer long, has no shores, and the water there is as calm as it gets.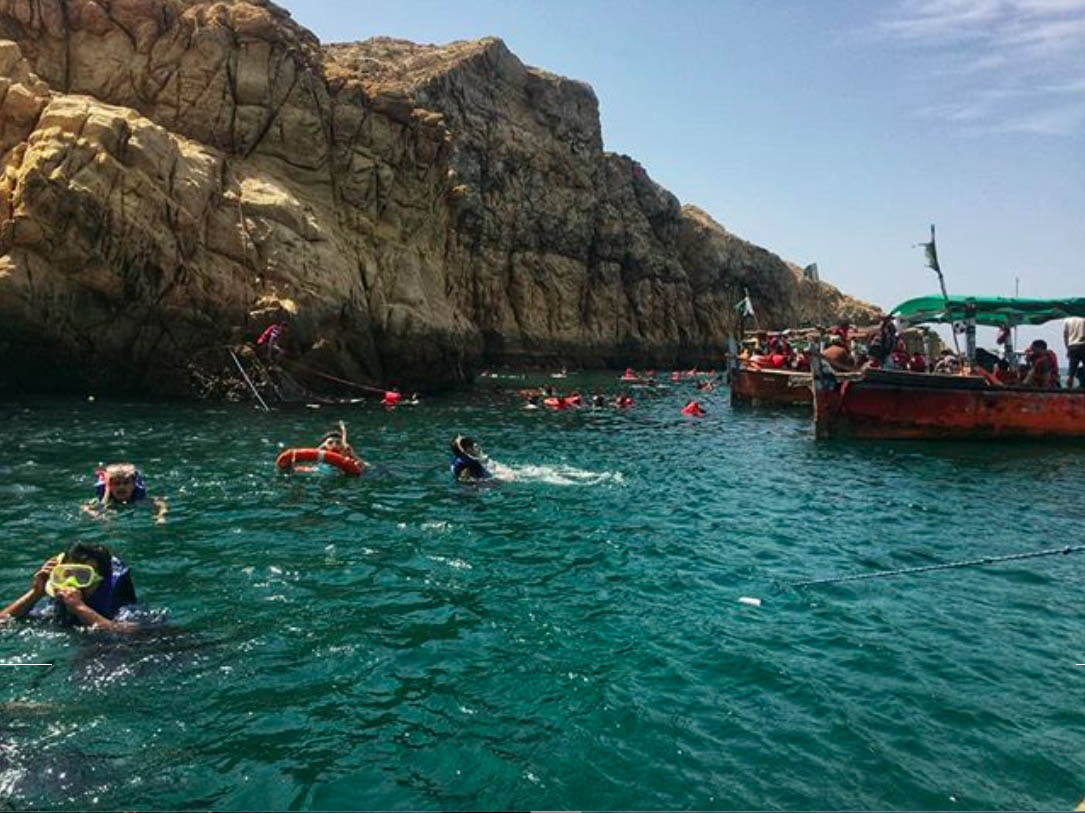 The island is located near the coast of Mubarak Village in Karachi. The ideal time to visit Churna Island is between November and April.
The mystery behind the water reportedly seeming to be warmer in winters than summers has made the island a big tourist spot.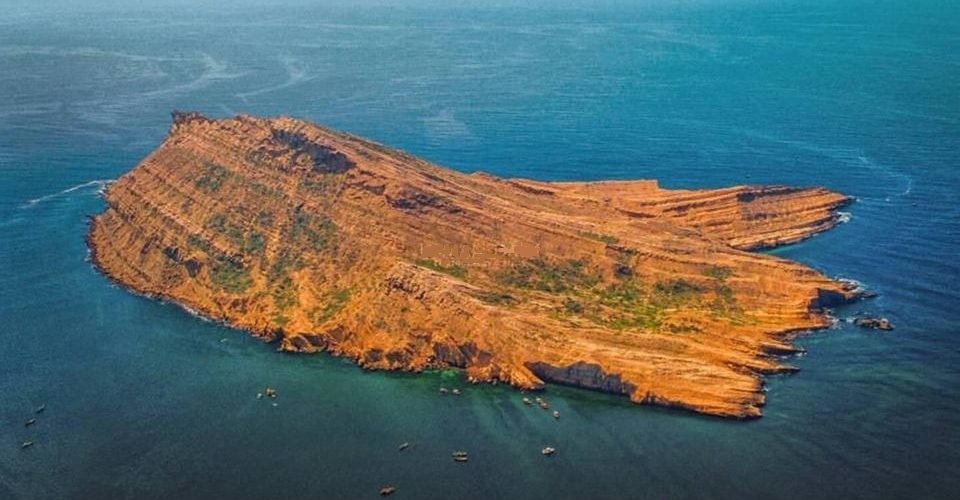 Distance: It takes a total of 2 hours to reach here. It takes an hour to reach Mubarak Village from Karachi in any vehicle. Next, from Mubarak Village, it takes another hour to reach the island via a fisherperson's boat.
Know more spots? What are your views on this? Share with us in the comments below.