Fareeha Idrees Slams Media Outlets – Denounces Yellow Journalism And Dirty Campaigns By The Media Moguls
Tabloidization of journalism – or in a simpler vocabulary yellow journalism refers to the sensationalism of news rather than reporting on verified facts has led to the downfall of Pakistan's media institution. Previously, media has played the role of raising awareness and has become a mouthpiece of the downtrodden but now due to the vested interests of journalists, being used as a weapon of manipulation and exploitation by politicians and stakeholders raises questions on the credibility.
The influence journalists have on the general public is massive, that also levies a huge responsibility on their shoulders to abide by ethics and morals as the magnitude of their actions is far beyond their control. Alongside judicial, executive and legislative powers, media is perceived as the 4th strongest state pillar. But unfortunately, due to the sensationalized, bragged and politicized aspect of news, the credibility has become a great concern for the public.
Enjoying the blog? Check these too.
One of the ugly examples of manipulation is being intrusive in personal lives and using the harmless matters that only concern an individual to slander their repute, gaining political benefits was witnessed in Imran Khan's third marriage case.
Also See: Imran Khan's Third Marriage And The Role Of Geo News – An Unfortunate Example Of Yellow Journalism In Pakistan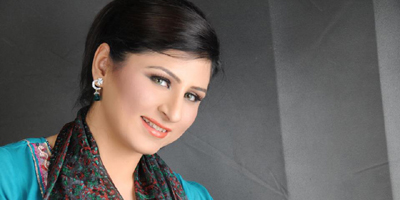 She said that the current trends of sleazy and dirty media campaigns fueled by political rivalry reflect that change is needed. She further added that 'only media can check media', making a statement that change cannot be witnessed the entire journalist community decides to reject this filthy trend altogether.
Here is what she had to say:
All those going crazy over private lives of others, please halt and take a deep breath and then look within, are you perfect? Are you okay to display your private life into public eye?

— Fe'reeha Idrees@ abbtakk (@Fereeha) March 6, 2018
Disgusting to pry into someone's marriage like mad, disgusting still to label a journalist with names and hurl abuse at him and his family because he is reporting. And guess what, it's just beginning of the election year and it's already gone completely bonkers.

— Fe'reeha Idrees@ abbtakk (@Fereeha) March 6, 2018
I did not join this profession to report or compete in doing a better job in private bedrooms, closets and bathrooms of people even if they are public figures. I put a full stop right NOW. Are my colleagues ready to do the same?

— Fe'reeha Idrees@ abbtakk (@Fereeha) March 6, 2018
Shame on media moguls and political kings who use Twitter accounts of their employees and followers as pawns for their own sleezy games and political point scorings, shameful still that people with brains willingly become pawns. Please have some self respect, be a man or a woman.

— Fe'reeha Idrees@ abbtakk (@Fereeha) March 6, 2018
It's a positive advancement to see people belonging to the prestigious profession themselves trying to put an end to this shameful and grimy practice, that is much-needed to restore the credibility of the institution.
What are your thoughts on this? Let us know in the comments section below.