French police interrogate and terrorize Muslim children for disliking insulting cartoons
They asked EY's parents to come to the station at 9 am for interrogation.
Police in France raided the homes of four 10-year-old Muslim students and detained them because they disapproved of the caricatures of Prophet Muhammad (PBUH).
The Police in the city of Albertville stormed the residences of four school children for allegedly "glorifying terrorism" because the 10-year-olds disapproved of derogatory caricatures of Prophet Muhammad (PBUH).
During a counseling session, which France reportedly conducted in public schools, three Muslim students of Turkish origin and one of North African-Arab descent were asked if they were regretful for the murder of Samuel Paty, a French teacher who was decapitated by a teenager last month for showing derogatory cartoons of the Prophet (PBUH).
Enjoying the blog? Check these too.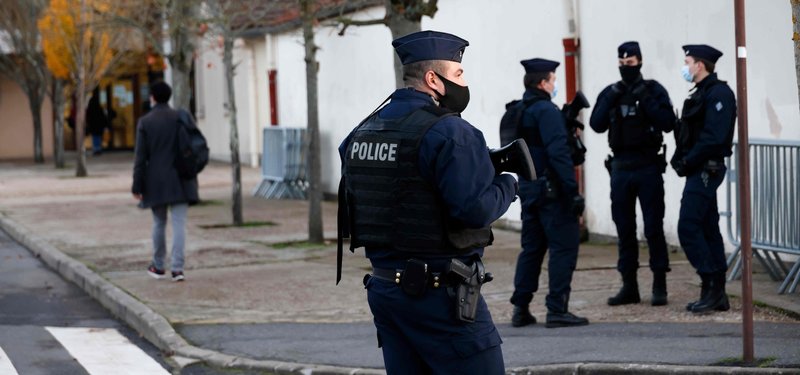 The children said they condemned Paty's murder but also disapproved of the gross caricatures.
After the end of the counseling session, the French Police, armed with long-barreled weapons, raided their homes.
To allegedly find out whether or not they have any tendency to be radicalized, the children were terrorized and interrogated for 11 hours at the station.
Speaking to the Turkish news channel TRT World, one of the students' fathers recalls the terrifying raid they endured on Thursday morning around 7 am.
"We woke up with armed police at our doors. Around 10 of them charged into our house with long-barreled weapons. The children were awakened from their sleep, and they gathered us in the living room in our pajamas. They kept us seated as they hunted through the house but my daughter's room more diligently, checking her books and even taking images of Islamic calligraphy frames we have on our walls."
The French Police then took his daughter EY to the station on the alleged charges of "glorification of terrorism."
They asked EY's parents to come to the station at 9 am for interrogation.
"We were treated as terrorists. They took our mugshots, fingerprints, and they even demanded my wife to remove her hijab for photographs. We've been living here for the past 20 years with no criminal record."
The parents were not permitted to see their daughter at the police station. EY was finally released at around 5:30 pm on Thursday. Her father says, "She was weeping as the police took her in the morning. Later she was transferred to the police station where she was questioned, terrorized, and filmed through her interrogation. She was kept 11 hours there until the judicial decision for her release. She had to sign a statement, but the police declined to give us a copy of any documentation."
The families feel the police and the school have blacklisted them.
"We're asking our 22- year-old son to be careful now when he is leaving home. We'll take EY to a doctor for a medical report as she hasn't recovered from the trauma. We're considering changing her school now." 
Previously on the 3rd of November, Agence France-Presse (AFP) reported that two 12-year-olds are under investigation by French police on the alleged speculation of supporting terrorism over comments made during a dispute on Paty's killing.
In Strasbourg, prosecutors said the two school students made their comments during a nationwide minute of silence Monday for Paty.
They added that two similar incidents were also disclosed involving children aged 8 and 9, prompting a social welfare inquiry.
What are your views on this? Share with us in the comments below.