Gulab Jamun Declared 'National Sweet of Pakistan' After Online Poll By GoP – Do You Agree?
There might be a lot of barriers and points of disagreements that set Pakistanis apart, but there is one thing that unifies us despite all this: our mutual love for food.
If there is anything Pakistan is known for – with the beautiful scenic beauty that we have been gifted with – is food. From meetups and college reunions to formal functions and weddings, food remains the integral and most imperative part of the event. Not just Pakistanis themselves, but also the foreign visitors and vloggers who have visited the country have enjoyed the food part quite a lot.
Also See: Mark Weins Tried Village Food In Pakistan And The World Loves It!
But which sweet is the most popular among people? We do agree that Biryani is our national food – but what about sweet?
Enjoying the blog? Check these too.
The Government of Pakistan, on their official Twitter handle, asked about it and settled this debate. A poll question was raised to determine the national sweet. What is the National Sweet Of Pakistan? 
The poll asked the citizens to choose from three options: Jalebi, Gulab Jamun and Barfi. 
And guess what who won? Yep, it is what you are thinking about! GULAB JAMUN!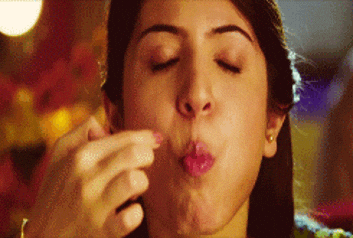 A  little over 15000 people participated in the poll. Among them, Gulab Jamun received 47% votes, Jalebi got 34% and Barfi received 19%. Not quite surprised though, what can taste better than these fried dumplings in sugar syrup?
What is the National Sweet of Pakistan?

— Govt of Pakistan (@pid_gov) January 1, 2019
Poll Question: What is the National Sweet Of Pakistan?
Answer: The right answer is Gulab Jamun. pic.twitter.com/zL0jgnjX06

— Govt of Pakistan (@pid_gov) January 1, 2019
People also agreed to the poll results and wholeheartedly accepted their newly declared/chosen National sweet. However, a few also disagreed and said the other options were better.  Here is what people had to say:
Yayay ☺☺

— Javeria Siddique (@javerias) January 1, 2019
اللہ ان سب لوگوں کو پوچھے جو ہم جیسے لوگوں کا دل جلاتے ہیں جن کو خواب میں بھی گلاب جامن نہیں نظر آتے۔

— MadIf 4 ?? (@Madeeat) January 1, 2019
Right answer .from my side. Gulab Jamun

— Zahida Chaudhry (@zahidarasheed6) January 1, 2019
How is that incorrect? Written as National pic.twitter.com/lxPA2jayIC

— Abu Ahmed ???? (@RaffiHassan) January 1, 2019
Rejected…..Only Kheer Woh bhii Fauji…Rok sakoo to Rokloo pic.twitter.com/Xx3wcet6Vd

— Salman (@salmanayub302) January 2, 2019
I answered rightly# my favourite Gulab Jamanzz?
Yuppy✌

— Iqray? (@Iqray7) January 2, 2019
قلا قند کرو یار… ?

— Hasnain shah (@786Hasnainshah) January 1, 2019
Burfi

— QMZK (@qaisershaami) January 1, 2019
@insafkpk ???? me smjhi thi national sweet jalebi hai ??…….

— Zara Zaryab ?? (@ZaraZaryab92) January 2, 2019
Do you agree to the poll results? Share with us in the comments bar below.