Imran Khan Arrives In Lahore And He Means Business , PMLN Worried
Chairman PTI Imran Khan arrives direct in Lahore today and he straight away means business. He will be addressing the crowd at 5 different places in the interior city. Khan is poising for the 29 April big show of power which is rally in favor of judiciary after it came under attack by the ruling Party PMLN for disqualifying The Ex Prime Minister Nawaz Shairf. PMLN is building hard core anti Judiciary narrative and Imran Khan has vowed to stand by the Judiciary.
Many from the PMLN's local leadership are expected to join PTI on Imran Khan's arrival which is obviously worrisome for the ruling party. Here are some details on Imran's Arival in Lahore and his plans today.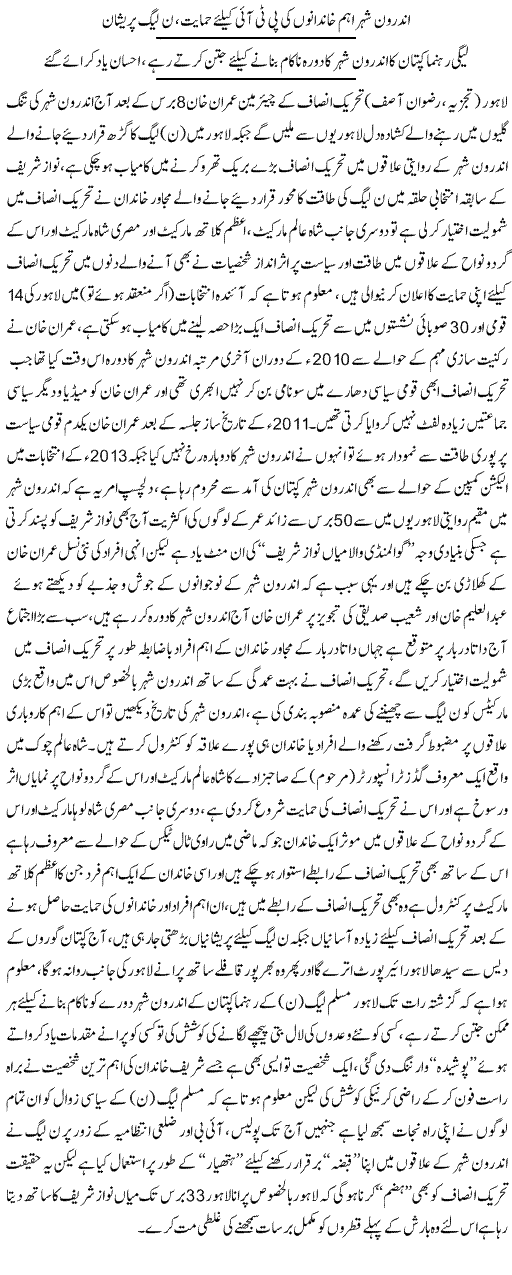 Courtesy Daily Express
عمران خان داتا دربار حاضری دیں گے اندرون لاہور کی اہم شخصیات آج پی ٹی آئی میں شامل ہونگیں اور دیگر شیڈول pic.twitter.com/H9j2dYk4YJ

— asif iqbal (@asiq72) April 24, 2018
Details Of Imran Khan's Visit