Indian Minister Claims Internet Was Invented By Hindus – Gets Brutally Trolled On Internet
It feels ignorant to be crediting the wrong people entire life – till now, people like Sir Tim Berners-Lee, Robert Kahn and Vinton Cerf have been stealing all the spotlight for the mightiest invention ever i.e. the internet, overshadowing those deserving of appreciation.
Putting everyone in their places, chief minister for the northeastern state of Tripura Biplab Kumar Deb says that the internet was actually invented by Hindus. He claims that it dates back to 7000 BC, making them privileged to be able to use it far before rest of the world could.
He also cited one of the two infamous Sanskrit epics Mahabharata as an evidence of his bizarre claims. He said that the battle of Kurukshetra in the Mahabharata not only supports the notion that internet existed back then, but also the presence of modern satellite technology. According to him, Sanjaya, one of the key characters of the said epic was able to give every detail of the battle happening miles away to his king Dhritarashtra shows that they had the access to both these facilities.
Enjoying the blog? Check these too.
His latest statement of the existence of the internet more than 9 centuries ago and that too, because of Hindus has created an internet frenzy.
Deb represents Bharatiya Janata Party (BJP) of Narendra Modi. Not only has Deb been subjected to trolling across social media, people have been calling out BJP for their 'less intellectual' arguments to mislead people. Here is what people had to say:
The anti-intellectualism and regressive streak from sections of the BJP continues to astound and worry. Rather than solve today's problems they're busy romanticizing a fictional past that never existed. Pathetic and embarrassing. https://t.co/QqTxXZFL9F

— Rupa Subramanya (@rupasubramanya) April 18, 2018
The tragedy of religious fundamentalists & hypernationalists is that instead of spending time trying to do mathematics, philosophy, literature or science, they spend their time trying to show that 5000 years ago their ancestors did mathematics, philosophy, literature and science.

— Kaushik Basu (@kaushikcbasu) April 17, 2018
:The present regime has brought down India to a laughing stock to the world community.

— Prof. Debansu Ray (@ProfDebansu) April 18, 2018
Mythology is not History.
If you want to talk about Indian science then you talk about CV Raman, JC Bose, Aryabhatta and scientists of ISRO. Not fantasized fiction from 5000 years ago.

— Simran ◟̽◞̽ #TwoOfUs ❯❯❯❯ (@TeaserTommo) April 18, 2018
https://twitter.com/nauti_yogi/status/986494406814388226
https://twitter.com/KrishnaGandhi/status/986871082836742144
Well I hope they at-least had better #bandwidth than what present day #ISPs offer…#internet #bizarre #HeadlineGrabbinghttps://t.co/PLKMXstmkK

— Kshitij Nagar (@KshitijNagar) April 18, 2018
Critically saying this is not the first time BJP leaders tried to rewrite scientific history. For instance, back in 2014, Narendra Modi claimed that plastic surgery existed in ancient India as well.
"We worship Lord Ganesha. There must have been some plastic surgeon at that time who got an elephant's head on the body of a human being and began the practice of plastic surgery'' – he claimed (Source: BBC News)
Not just that, Chief Minister Gujrat Vijay Rupani also praised the 'engineering skills' of their god Ram, saying he built a bridge from India to Srilanka to rescue his kidnapped wife.
Another minister from Rajasthan claimed that cow is scientifically significant as it's the only animal to 'both inhale and exhale oxygen'
MIND –  BLOWN!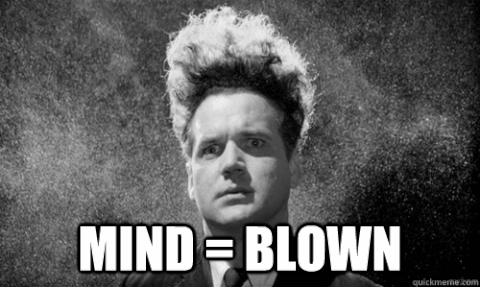 What are your thoughts on this? Let us know in the comments bar below.