[VIDEO] BJP Politician believes Karachi will be part of 'Akhand Bharat' one day
Meanwhile, Maharashtra Minister Nawab Malik on Sunday applauded Fadnavis' statement that 'Karachi would soon be part of India.'
---
An Indian politician has claimed that Karachi will 'soon be part of India' one day.
The comments come after an Indian sweet shop owner was threatened to drop the word 'Karachi' from the shop's name.
---
The Indian politician and BJP leader, Devendra Fadnavis, has remarked that the city of Karachi will be a 'part of India' one day.
"We believe in 'Akhand Bharat' (Undivided India). We also believe that Karachi will be a part of India one day," he said on Saturday.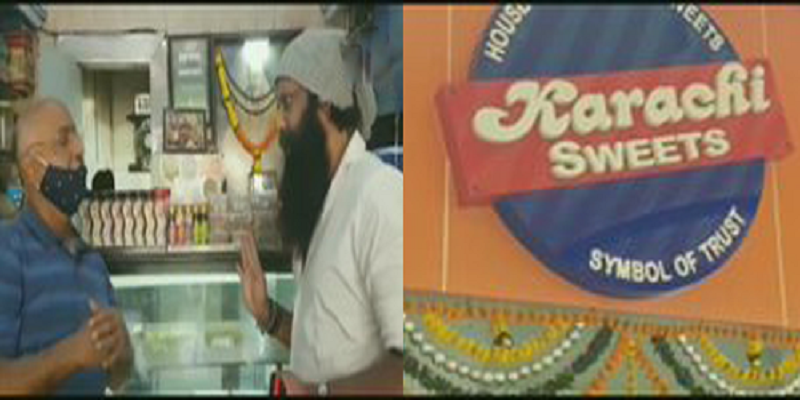 Fadnavis gave this statement when he was questioned regarding an incident in Mumbai where a worker of Shiv Sena, a Hindu nationalist party, threatened a sweet shop owner to drop the word 'Karachi' from the shop's name.
In a video that went viral, worker Nitin Madhukar Nandgaonkar was seen telling the owner of Karachi Sweets how he 'hates the name because of its association with Pakistan and terrorists.'
The owner then tried to justify to Nandgaonkar that his ancestors gave the name as they had come from Karachi after the partition.
To this, the Shiv Sena leader argued that the owner could name his shop after anything, his forefathers or himself, but not Karachi because it is a "place associated with terrorists."
Meanwhile, Maharashtra Minister Nawab Malik on Sunday applauded Fadnavis' statement that 'Karachi would soon be part of India.'
Malik also said that the Nationalist Congress Party (NCP) would welcome BJP's move "if it creates one country by merging India, Bangladesh, and Pakistan."
'Akhand Bharat' is a Hindutva fantasy that aims to merge Pakistan, Bangladesh, Nepal, Sri Lanka, Myanmar, and even Afghanistan, with India.
What are your views on this? Share with us in the comments below.