Border Fencing With Afghanistan To Be Completed By Independence Day, Warning Issued To Foreigners Without Visa
The minister also revealed that almost half of the border fencing with Iran has been completed.
Pakistan's fencing of the border with Afghanistan will be completed by the 14th of August on Independence Day.
This was disclosed by the Minister of Interior, Sheikh Rasheed Ahmad, during a press conference on Monday.
Enjoying the blog? Check these too.
Rasheed also revealed that around 46%-48% of fencing on the border with Iran had also been completed.
The Minister of Interior issued a deadline for foreigners living in Pakistan without visas to leave the South Asian country by the 14th of August or apply for valid visas.
He added that the issue of foreigners living in Pakistan without a valid visa was never raised before.
However, the authorities intend to change this now, and foreigners residing in Pakistan without valid visas beyond Independence Day will be penalized.
Pakistan's border with Afghanistan – the Durand Line.
Pakistan started fencing its 2,670 km border with Afghanistan in 2017 to stop unchecked border crossings and smuggling.
The frontier between Pakistan and Afghanistan — known as the Durand Line — is an internationally recognized boundary between the two South Asian countries.
Pakistan acknowledges the Durand Line as the official separating line between the two nations.
Nevertheless, Afghanistan does not recognize the Durand Line as it considers the border agreement signed during the era of the British Raj of India to be void after the creation of Pakistan.
Some Afghan nationalists even believe that the Afghan territory lies deep into Pakistan till the city of Attock in northern Punjab.
Consequently, Afghanistan has vehemently protested the fencing of the border between the two Islamic Republics.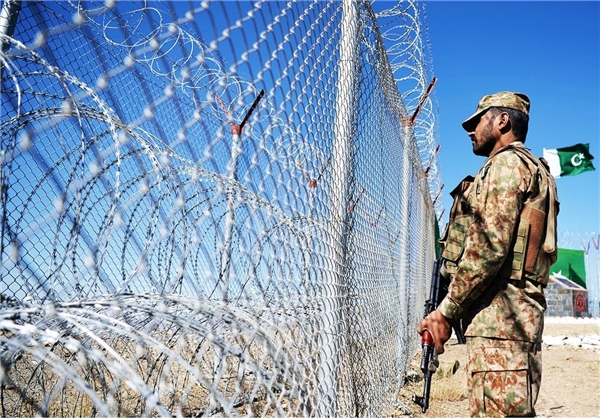 Last month, the Foreign Minister Shah Mahmood Qureshi, during an interview with Afghanistan's TOLOnews, reiterated that the Durand Line is an internationally recognized border.
Qureshi made these remarks when Afghan journalist Lotfullah Najafizada inquired from him whether the Durand Line was a "recognized border" or not.
The FM also stressed that Afghanistan must acknowledge the border to improve ties between the nations and avoid future conflict.
What are your views on this? Share with us in the comments below.