Internet Finds Its New Hero As Twitter Employee Deactivates Trump's Account On His Last Day
Trump is known for using Twitter to voice his opinions which most of the times are not very pleasant to see.
If you feel us, meet this hero. Not all superheroes wear capes, some work at Twitter too!
Enjoying the blog? Check these too.
You want your last day a work to be memorable. OOf course why wouldn't you want your farewell to be something that your office remembers forever? You may have good plans, but nothing as savage as this guy!
A Twitter employee on his last day at work deactivated Donald Trump's account for 11 minutes and turned into an internet hero within minutes.
The Twitter also confirmed the incident.
Earlier today @realdonaldtrump's account was inadvertently deactivated due to human error by a Twitter employee. The account was down for 11 minutes, and has since been restored. We are continuing to investigate and are taking steps to prevent this from happening again.

— Twitter Government (@TwitterGov) November 3, 2017
Through our investigation we have learned that this was done by a Twitter customer support employee who did this on the employee's last day. We are conducting a full internal review. https://t.co/mlarOgiaRF

— Twitter Government (@TwitterGov) November 3, 2017
The people were of course delighted! They demanded promotion and raise for him as they said he 'deserves' it.
Please don't… And give that employee a raise

— Burt McGirt™️ (@xBurtMcGirtx) November 3, 2017
Thank you brave human.

— J/B (@avian06) November 3, 2017
Whoever deactivated the account deserves a raise and promotion.

— Patrick (@pmc1423) November 3, 2017
https://twitter.com/ImpeachMeBigly/status/926225820896591872
He got free food offers too!
Dear Twitter employee who shut down Trump's Twitter: You made America feel better for 11 minutes. DM me & I will buy you a Pizza Hut pizza. https://t.co/ruzaVBcQp1

— Ted Lieu (@tedlieu) November 3, 2017
Retweet if the Ex-Twitter employee who deactivated Trump's Twitter before quitting today– is invited to your Thanksgiving dinner. @rosie pic.twitter.com/TJc2RfO21y

— Jenn (@8675309Carson) November 3, 2017
He may land in some deep investigation, but that definitely was brave!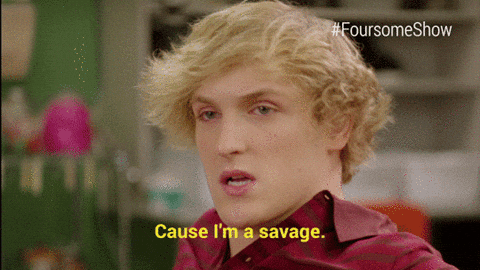 What are your thoughts on this? Let us know in the comments bar below.
And for 11 blissful minutes all was right with the world.

— ?Wayne Harrison? (@wayneh0813) November 3, 2017