Jemima Calls Imran Khan 'Yahoodi Sazish' And Reaction Shows Pakistan Is Still Obsessed With Her
Jemima Khan is truly Pakistan's sweetheart. The relationship she shares with her ex-husband Imran Khan is not only unconventionally respectful but they still share a bond stronger than best friends. The most adorable aspect of it is that she is never reluctant to share her appreciation and gratitude with her ex-husband. She is always one of the people who are there to support Imran Khan in time of adversities.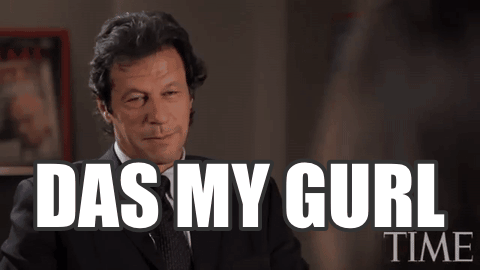 She always talks fondly of Pakistan, calling it an 'old' friend, which shows the bond and affiliation she shares with this land. Not just her, the people of Pakistan still hold immense love and respect for her in their hearts, and they never let go of a chance to show it.
Happy 70th birthday Pakistan, you beautiful, crazy old friend.

— Jemima Goldsmith (@Jemima_Khan) August 14, 2017
Enjoying the blog? Check these too.
That was on 14th.and we still miss you darling stay blessed

— Aisha Shafi Hashmi (@aishahashmi) August 14, 2017
It's still the 14th where I am … sorry I'm late Pak time

— Jemima Goldsmith (@Jemima_Khan) August 14, 2017
On Khan's birthday, Jemima called Imran Khan a Zionist Conspiracy (Yahoodi Saazish) and literally people are loving it. It received an overwhelming response and people loved the retort, returning it an amusing way.
Happy birthday to Pakistan's next Prime Minister, insha'Allah, @ImranKhanPTI !

— Ben Goldsmith (@BenGoldsmith) October 5, 2017
Zionist conspiracy

— Jemima Goldsmith (@Jemima_Khan) October 6, 2017
As the remark was made as a reply to Khan being called as the "next prime minister", people found it a perfect chance to shower their sarcastic and hilarious comments.
https://twitter.com/mursaleen110/status/916406463920082944
https://twitter.com/DaPakiGuy/status/916404100824215552
And few showed that they still love her and are apologetic as the Pakistani nation couldn't give her the treatment she deserved.
I know it still hurts for what our nation did with u but believe us thats not even 5% of it. Hope u can forget n forgive us. Stay blessed

— Păřįžąå (@Parizaa2) October 6, 2017

People called her a great lady, that indeed she is!
Agree. She was and still is a great lady. Hats off to her

— chand inayat (@ChandInayat) October 6, 2017
— Jin ? (@BrekhnaK) October 6, 2017
Reading Ben's Tweet Mood be like: pic.twitter.com/BmSh6r9ilK

— Adnan Zaheer Khawaja (@Adnan_Zaheer) October 6, 2017
Can't Sell this Conspiracy theory Now ?? Entire Nation is Waiting fr Elections Now#IKThePrimeMinister

— Suhail Ahmed Khan (@suhail4upk1) October 6, 2017

The immense reaction, support, and appreciation she deserves on her little acts show how obsessed we still are with Jemima. Even after years, she seems to be one of the personalities that Pakistan will not forget. Will we ever be able to get over her? Not really. Not anytime soon. She is absolutely adorable!
What do you think about this? Let us know in the comment section below.