#MeToo : Muhammad Hafeez Speaks About Being Harassed – Gets Brutally Trolled
Harassment and abuse are two topics that have conflicted and divided the nation for years. Some say that it doesn't exist unless you provoke someone to do so. But most absurd is the belief that it happens to one particular gender. To summarise, in Pakistan no one is ready to accept that men can be on the receiving end of harassment as well.
This particular incident reflects the same attitude of the society that actually restricts male victims of harassment to speak about it.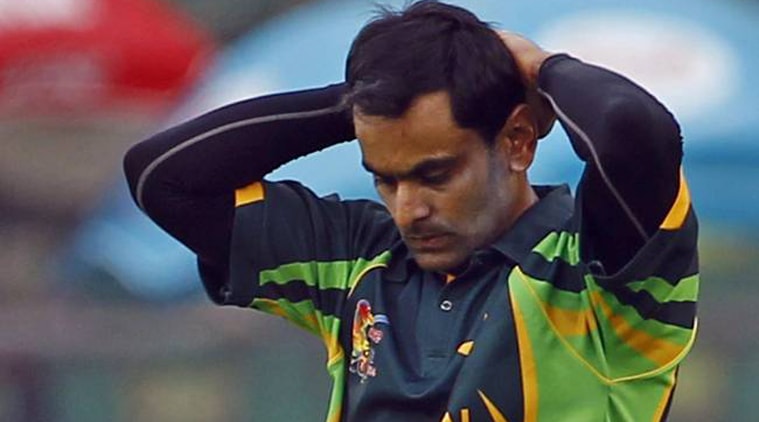 Muhammad Hafeez in one of his questions and answers session with his followers is asked if he has ever been harassed.
@MHafeez22 Did any of a girl ever harassed U 😷🤓

— 👻 (@Hafrah8) November 19, 2017
Hafeez said yes he did face it. Instead of realizing the severity of this crucial issue, people started mocking and trolling him.
Enjoying the blog? Check these too.
Hahahaha really

— Unzila afzaal (@CrazyHafeezian) November 20, 2017
Ungle tuni c ?

— Garmi (@IffiViews) November 19, 2017
Us ka naam Daniya Steyn tou nae tha?

— Nomi (@nnoommii) November 19, 2017
https://twitter.com/emankhan30/status/932236781826822145
Hafeez bhai is the word"honestly"is your takia kalam?

— Dr Bakht Jamal Bangash (@drbakhtjamal) November 20, 2017
either way did u ?

— Syed Wahhab Ahmed (@SyedWahhabAhmed) November 19, 2017
@mariaahmed20 what bhai bhabhi k ilawa koi ha to name kya ha khushqismat ka

— MUBASHAR ATEEQ BUTT (@MUBASHERBUTT16) November 19, 2017
Not just that, people laughed about it and found it as a perfect time to bring the Sharmeen card. However, repeating the same mistake. Two wrongs don't make a right. 
Sharmeen Obaid ko inform kia tha apny harassement ka ? 😃

— Saad Ishtiaq (@saadishtiaq909) November 19, 2017
Also, this appeared to be a perfect opportunity for people to mock and target him in all the possible ways. For instance, see this particular comment. What a pity!
Acha huya icc na sahi keya ap ko .ap kub Tak Pakistani team par poj ho jawo gaya.ap punjabun ka yahi masal ha ap dusron par poj raho gaya

— Abdurrahim (@Abdurra20011844) November 19, 2017
The attitude of people and how they took the situation is the exact reflection of everything there is wrong with us as a society. We need to at least create awareness and more than that acceptability that these issues do exist and need a solution.
What are your thoughts on this? Let us know in the comments section below.