Moroccans call for boycott of French products over Charlie Hebdo caricatures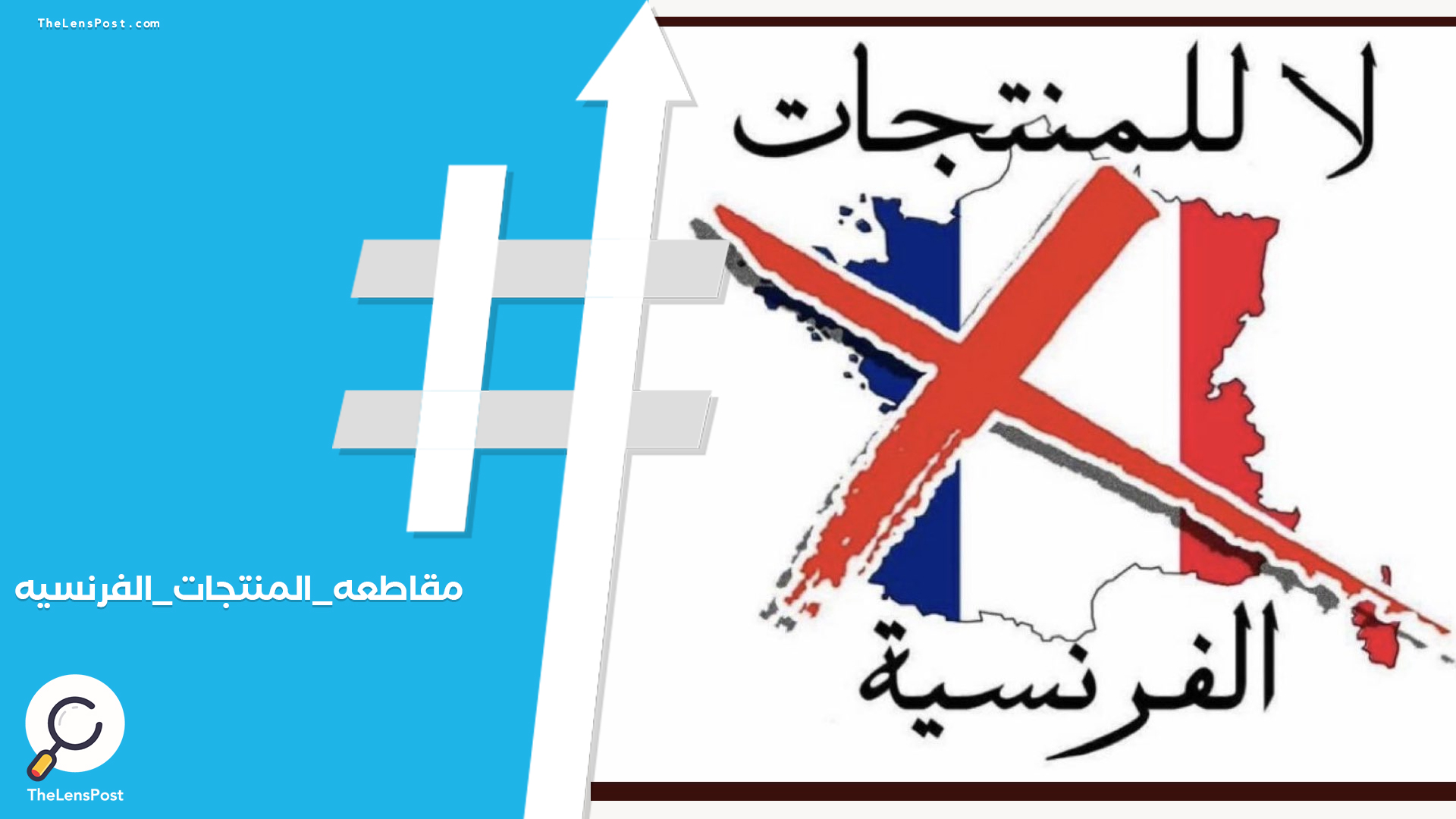 The hashtag #BoycottFrenchProducts trended on Twitter accounts in Morocco over the weekend, following the publication of the Prophet Muhammad ﷺ's offensive caricatures on the walls of buildings in France.
Moroccan activists extensively circulated the hashtag on different social media platforms in retaliation to the caricatures and also following announcements made by French President Emmanuel Macron, which provoked Muslims worldwide.
Enjoying the blog? Check these too.
#المغرب_تنظم_الى_المقاطعه
هاشتاج #مقاطعه_المنتجات_الفرنسيه يتصدر قائمة الترند على موقع "تويتر" في المغرب بعد نشر صور مسيئة للنبي محمد صلى الله عليه وسلم على واجهات بعض المباني في فرنسا pic.twitter.com/DqvF553NIp

— الرادع الإسطنبولي ?? (@istanbuli99) October 23, 2020
Social media users have changed their pictures on Facebook and Twiter with the banner "Muhammad ﷺ the Messenger of Allah," in rebuttal of statements made by French officials.
بالنسبة للناس لي كيقولو نسكتو والله هو لي غادي يخلص ماكرون.. مهم هاهو جاوبكم… المخير فيكم إلى سب شي حد أمك أو أبوك كتجعر فمابالك بسيد البشرية لحسن لك من والديك وطاسيلتك كاملة.. و توكضو معانا المغاربة نقاطعو زبل #مقاطعه_المنتجات_الفرنسيه #إلا_رسول_الله_يا_فرنسا #المغرب ?? pic.twitter.com/IzTl2ajvkL

— ??Loujain_amari??ⵣ (@Ihx7Qgy5mX3alhR) October 25, 2020
I'm no longer going to buy any French products, as long as they have free speech by insulting my prophet, I am free as well to not buy their products. FAIR ENOUGH!!!! #boycottfrenchproducts#مقاطعه_المنتجات_الفرنسيه

— Reda Salem (@RedaSalem95) October 22, 2020
Rania Lamlahi tweeted: "As a Moroccan, I don't accept the way the French president is behaving towards Islam, so I reinforce the campaign to boycott French products."
En tant que Marocaine, je n'accepte pas qu'Emmanuel Macron s'adresse à notre prophète Mohamed et à notre religion #مقاطعه_المنتجات_الفرنسيه pic.twitter.com/sbXf2qTFAA

— Lamlahi Rania (@LamlahiR) October 22, 2020
In turn, activist Siham Sark criticized in a tweet the way Macron handled the issue of offensive cartoons: "Despite his claim that France is a nation that guarantees freedoms."
Qui a dit que la France est un pays de libertés?#مقاطعه_المنتجات_الفرنسيه

— Siham Sark (@SihamSark) October 23, 2020
أدعوا أخوتنا لابطال النشامه الرجال لاحرار في كل بلاد العالم و بلاد المسلمين للمقاطعه وبالأخص في المغرب العربي ( شمال أفريقيا ) للمقاطعه لان فرنسا بدونهم مالها قيمه أبدا هي عايشه على خيراتهم … ???????? #إلا_رسول_الله#مقاطعه_المنتجات_الفرنسيه

— Abdul Rahman كحيل (@Abdul52904964) October 25, 2020
As for Jalal Aouita, he posted on Facebook: "There is no difference between France in the past and France today except for make-up trends and the night lights of Paris. The same hatred, the same discrimination."
https://twitter.com/Faris3384859151/status/1319360954300272640
In a Facebook post, Rabat district Consultant Hisham El-Harch posted: "It's a sad day in the history of Muslims, a sorrowful day in the correct sense of the word. Has France gone berserk?"
يا أهل المغرب اطردوا السفير الكلب الفرنسي و قاطعوا منتجات فرنسا التي فرضت عليكم.

— زكرياء (@dzeckoelma) October 22, 2020
El-Harch added: "The cartoons issued by the French magazine Charlie Hebdo attacking the Messenger of Allah ﷺ are exhibited on the walls of some hotels in Montpellier and Toulouse in France after the French president declared that he would not ban these abusive publications. "The same hatred, the same discrimination, the same intimidation, the same mentalities."
ندعوا الشعوب المسلمة وخصوصا في منطقة المغرب العربي ل #مقاطعه_المنتجات_الفرنسيه

— وعي الامة (@abcofawareness) October 22, 2020
Aouita added: "I deliberately published the caricatures so that everyone would be aware of the French decision-makers' grudge against Islam."
France has recently witnessed a controversy over French politicians' statements targeting Islam and Muslims, following a teacher's beheading on the 16th of October.
https://twitter.com/magdi_halim/status/1320093848257921025
In recent days, raids attacking Islamic civil society organizations in France have increased following the attack.
On Wednesday, Macron declared in a press statement that his country would not ban the caricatures insulting the Prophet Muhammad ﷺ and Islam.
What are your views on this? Share with us in the comments below.