Taliban co-founder Mullah Abdul Ghani Baradar among Time magazine's '100 Most Influential People of 2021'
Mullah Abdul Ghani Baradar co-founded the Taliban with Mullah Mohammad Omar.
The co-founder of the Afghan Taliban and the deputy prime minister of the new Afghan government, Mullah Abdul Ghani Baradar, has been listed in Time magazine's '100 Most Influential People of 2021.'
Baradar's profile in Time magazine was written by Pakistani journalist Ahmed Rashid.
Enjoying the blog? Check these too.
According to Rashid, Mullah Abdul Ghani Baradar co-founded the Taliban in 1994, alongside Mullah Mohammad Omar.
Baradar is revered by the Taliban as "a charismatic military leader and a deeply pious figure."He is the most influential person in the Taliban and was responsible for making all of the major decisions behind the Taliban's actions in recent months.
These included granting amnesty to the members of the former Afghan government, the lack of bloodshed when the Taliban took over Kabul, and the Taliban's contacts and visits with neighboring states, notably Pakistan and China.
The journalist describes Baradar as a "quiet, secretive man who rarely gives public statements or interviews."
Nevertheless, Baradar has been described as representing a more "moderate current" within the Taliban that opened up peace talks with the United States.
He is also seen as the Taliban leader who would win Western support and bring aid into war-torn Afghanistan.
Profile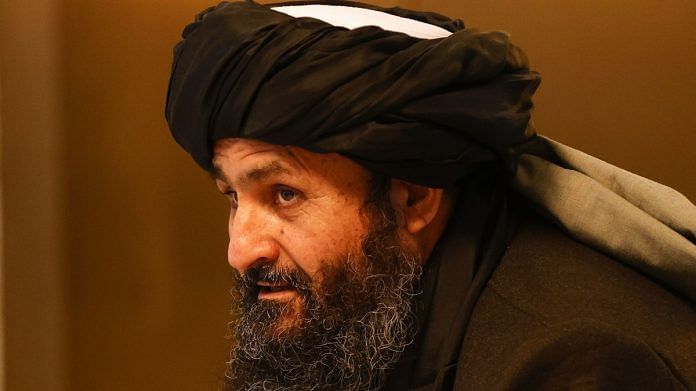 Abdul Ghani Baradar was raised in Kandahar, the birthplace of the Taliban.
Like most Afghans, Baradar's life completely changed due to the Soviet invasion of Afghanistan in the 1970s and made him join the mujahideen fighters.
Alongside Mullah Mohammad Omar, Bardar co-founded the Taliban in the 1990s and played a vital role in the government of the first Islamic Emirate of Afghanistan from 1996-2001.
Following the fall of the Taliban government in 2001, Baradar served as a senior military commander responsible for attacks on coalition forces.
In 2010, Baradar was arrested by the Pakistani authorities and was kept in prison until the U.S. authorities forced Pakistan to release him in 2018 to move forward with the peace progress.
In 2018, Baradar was relocated to Qatar, where he was the chief of the Taliban's head office and oversaw the signing of the peace agreement with the United States.
---
What are your views on this? Share with us in the comments below.