Nawaz Sharif: PM Imran Khan should honor his words and commit suicide
The PMLN-N supremo also repeated the same claims that the 2018 elections were rigged.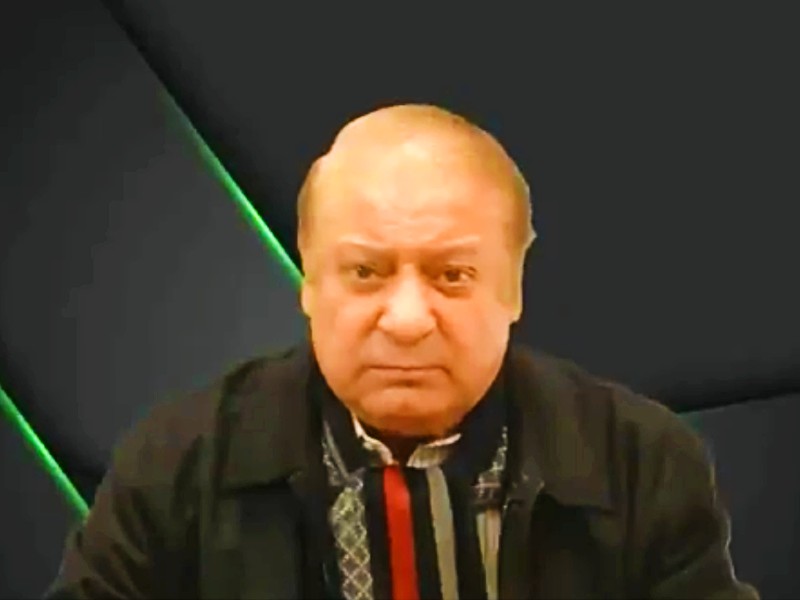 The former Prime Minister (PM) and Pakistan Muslim League (N) supremo, Nawaz Sharif, has remarked that PM Imran Khan should stick by his words of committing suicide rather than approaching the International Monetary Fund (IMF) for bailout packages.
This was revealed by Sharif while addressing party chiefs of the Multan Division via video link from London on Tuesday.
Enjoying the blog? Check these too.
The meeting was attended by the PML-N Vice President, Maryam Nawaz, the PML-N General Secretary, Ahsan Iqbal, and the PML-N Punjab President, Rana Sanaullah.
During the meeting, the former prime minister recalled how PM Imran Khan had once said that he would prefer to commit suicide rather than approaching the global money lender for financial assistance.
The former prime minister also lashed out at the government over the ever-increasing inflation and soaring living costs in the South Asian country, remarking that the "people of Pakistan are in dire misery."
Sharif also showed his puzzlement on who would challenge the government over the spiraling costs of essential commodities such as flour, sugar, and medicines.
Meanwhile, the former premier repeated the same old allegement that the 2018 elections were 'rigged.'
He added that if the elections were not 'rigged,' that PML-N would be in power and deliver on its "commitments and promises."
However, despite Sharif's claims that he would bring 'prosperity' and 'goodness' to the people, the PML-N supremo has mostly used his power for corruption and greed.
'Capitalism's Achilles Heel,' a book by Raymond W Baker, has full details on how Sharif made illegal financial gains of $418 million during his first two terms as the prime minister of Pakistan.
---
What are your views on this? Share with us in the comments below.