New Indian Movie 'Padmavati' Stirs Hot Debate Due To Its Authenticity
After the success of Ram Leela and BajiRao Mastani, Deepika Padukone and Ranveer Singh are again teaming up in their upcoming movie, Padmavati.
However, even before the release, the movie has stirred many debates and arguments. Director and producer Sanjay Bhansali was attacked by a mob during the shooting of the movie, which basically reflects the extreme reservations of the public, especially the Muslim community.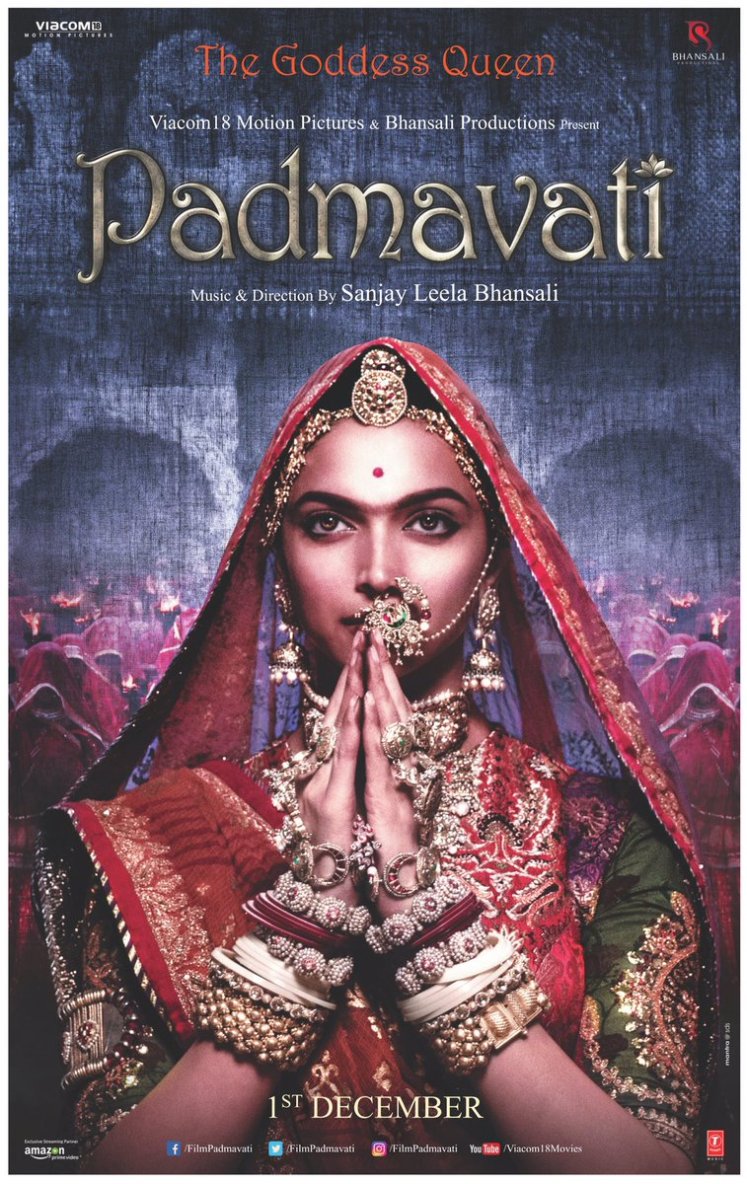 But what exactly is stirring the debate? Let's break the movie down into the elements to have a detailed view.
Who Was Padmini?
The movie is an account of a legendary Rajput queen, Rani Padmini. The history doesn't know much about the incident, except a poem 'Padmavat'. The poem was written in 1540 CE by Malik Muhammad Jayasi.
The poem forms the storyline of the movie as well.
Rani Padmini was the wife of Hindu Rajput King of Mewar, Rana Rawal Ratan Singh. The history also says that Rana Rawal heard of Padmini's exceptional beauty from a talking parrot and led an invasion to get her.
Enjoying the blog? Check these too.

As the poem says, Alauddin Khilji, a dominant Muslim ruler attacked Chittor to get Padmini. To protect her honor, Rani Padmini committed suicide or self-immolation along with thousands of other girls.
Why Are People Not Happy With It?
The main concern that exists with the movie is the authenticity of the event. Khilji's conquest of Chittor is a credible historical event, however, the story narrated by Padmavat has been rejected by modern historians due to lack of evidence.
The poem is believed to be fictional, as it was written in the 15th century when the incident took place in the 13th-14th century.
The Muslim community is furious as they believe the movie is vandalizing the image of Muslim rule in India. Khilji's character is being portrayed as a tyrant. Also, the movie talks about Khilji's homosexual relationship with his commander Malik Kafur.
Ziauddin Barani, a Muslim political thinker of Delhi Sultanate states that during his last 5 years, Khilji was severely sick and losing memory. In that span, he developed a strong emotional bond with Kafur and fell madly in love with him. However, except Barani, we have no credible source that supports this.
The entire movie is based on the most unauthentic aspects of history. Except for the actual event of Khilji's conquest, every incident narrated in the movie has no reliable source of information.
https://www.youtube.com/watch?v=1QCa1xF9a4U
What are your thoughts on this? Let us know in the comments below.