Officials warn over fake medical degrees from Russian, Chinese schools
The PMDC says it's working to ensure that medical graduates from programs in Russia and China will be unable to practice in Pakistan.
Russian and Chinese medical schools are handing out fake degrees to Pakistani students unable to get admission to schools at home but ready to pay hefty tuition fees to study abroad, officials are warning.
Medical schools in China and Russia, with the support of their governments, earn exorbitant amounts of money from foreign students, mainly Pakistani students. The students are easily lured by recruiters of these schools. These students lack the requirements and qualifications for Pakistani medical schools, said Sardar Ali, an official of the Pakistan Medical and Dental Council (PMDC).
Enjoying the blog? Check these too.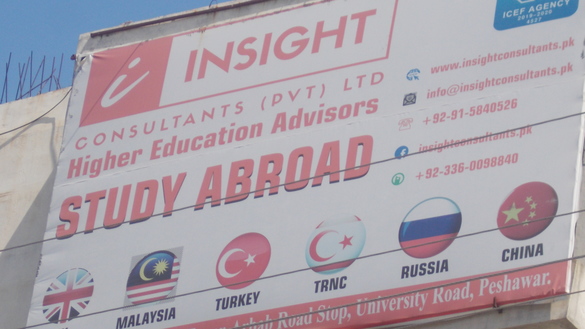 "Those seeking medical degrees from Russia and China are unable to secure admission in medical colleges in Pakistan, which not only require high marks on intermediate examinations but on entrance tests too," Ali said.
He also says that they have been issuing warnings to students and parents against studying in both these countries. Still, they continue to seek degrees by spending exorbitant amounts of money.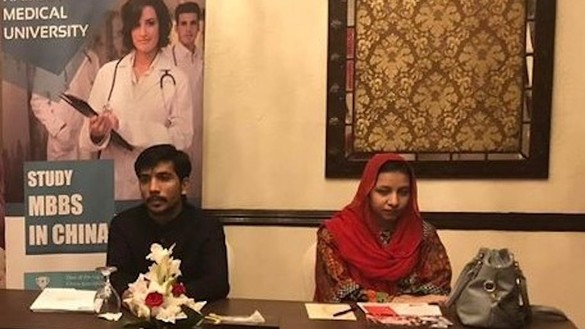 Many medical students returning to Pakistan as 'doctors' with a deficient education endanger their patients' lives.
"On completion of their degrees, they cause misery for patients back home as their standard of medical education is very weak compared to that in Pakistan, where particularly intelligent students become medical doctors," Ali added.
The issue has caught the attention of Pakistani authorities, which has asked the embassies of both countries to stop luring Pakistani students.
Taking advantage of students
Although a few recognized universities and colleges in China and Russia accept students solely on merit, most accept applicants who are willing to pay their fees, which are often as much as $1,000 to $2,000 (Rs.168,200 to Rs.336,400) a month, says Dr. Taj Muhammad, secretary of Pakistan Medical Association.
On the contrary, students pay $800 (Rs.134,560) per year in tuition fees at Pakistani public-sector medical colleges.
All talks and no action
The PMDC says it's working to ensure that medical graduates from programs in Russia and China will be unable to practice in Pakistan, said Choudhry Mohammad Shakoor, an official at the PMDC.
"In January this year, the PMDC decided that students obtaining degrees in Russia or China will not have jobs in Pakistan," he claimed.
The proposal, to date, has not taken effect. Shakoor also did not specify whether the policy, if enacted, would compel doctors who are already working, to cease their practices.
What are your views on this? Share with us in the comments bar below.