OGDCL Discovers new gas and condensate reserves in Khyber Pakhtunkhwa
Previously, OGDCL discovered oil and gas in the Kohat district of KPK.
The Oil & Gas Limited Development Company Limited (OGDCL) has discovered gas and condensate over Kawargarh Formation from Well Wali 01 in the Lakki Marwat Subdivision of Khyber Pakhtunkhwa (KPK).
Enjoying the blog? Check these too.
This was revealed by the OGDCL in a notification submitted to the Pakistan Stock Exchange (PSX) on Thursday.
The OGDCL terms the discovery "unique" as it is the first-ever discovery made in the Kawargarh Formation in Pakistan.
This recent discovery is expected to open new avenues for exploration and encourage new exploration activities in the country.
The discovery was made by testing and drilling the Well Wali 01 to a depth of 4,727m in the Kawagarh Formation using OGDCL's in-house expertise.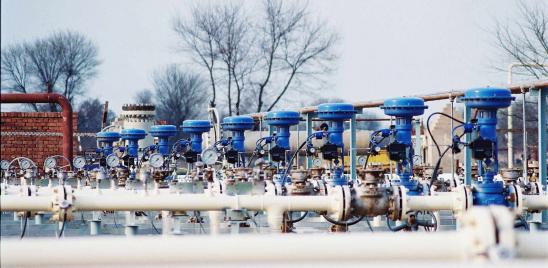 The well has been tested for 11.8 MMSCFD (million standard cubic feet per day) of gas and 945 VPD of condensate with a wellhead flowing pressure of 3,000 PSI (pound per square inch) at 32/64″ choke size.
According to OGDCL, the discovery of gas and condensate in the Well Wali 01 results from its dynamic exploration strategy.
The company considers itself a pioneer in achieving positive results in discovering hydrocarbons in KPK.
In September 2019, the company discovered oil and gas at the Chanda Well-05 in the Kohat district of KPK.
Now, it has discovered gas and condensate from the Kawargarh Formation (Kohat Basin) in KPK.
With the addition of new hydrocarbon reserves, OGDCL aims to increase hydrocarbon supply and help in solving the "energy crisis" in the South Asian country.
What are your views on this? Share with us in the comments below.