'Still pursuing it' – Pakistan denies $5 billion Qatari investment shifted to Bangladesh
The second bid was for upgrading three Pakistani airports, worth between $1 billion and $2 billion.
Pakistani officials say they are still pursuing $5 billion in Qatari investment.
This was after speculation emerged last month that the Arab Gulf state had diverted the commitment to Bangladesh.
Enjoying the blog? Check these too.
In 2019, a delegation from Qatar visited Pakistan to explore investment opportunities and expressed interest in various sectors, including energy, tourism, and airport management.
The delegation was from Qatar's sovereign wealth fund, the Qatar Investment Authority (QIA), and was headed by Sheikh Faisal bin Thani Al-Thani.
According to Haroon Sharif, the former chairperson of the Board of Investment (BOI), the QIA's first bid was two regasified liquefied natural gas (RLNG) power plants worth an estimated $3 billion to $4 billion.
The second bid was for upgrading three Pakistani airports, worth between $1 billion and $2 billion.
Nevertheless, the project would require changes to the aviation ministry's structure for Qataris to become airport shareholders.
Another area of investment was the hospitality sector.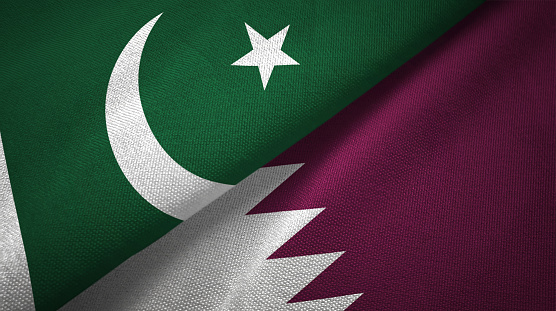 However, despite framework agreements, no tangible progress has been observed on the projects since the 2019 visit.
As reports emerged last month of a major Qatari deal with Bangladesh, speculation arose that the Qatari investments planned in Pakistan had been diverted there.
While Pakistani media suggested that the Qatari-Bangladeshi deal meant Pakistan had lost the planned investment, officials say the conclusion is a "misconception."
Aliya Hamza Malik, the Parliamentary Secretary for Textile, Commerce, Industries, & Production, and BOI, informed Arab News Pakistan on Saturday that Qatar is still committed to investing in Pakistan.
"Qatar is still interested in investing in projects that fall under energy, aviation, and privatization ministries, including RLNG power plants, airport up-gradation, and hotel management," Aliya said.
"This is a misconception that investment commitments have been diverted to another country, even Bangladesh," she said.
"Pakistan is still pursuing with Qatar for the committed investment."
Aliya added that Qatar signed three memoranda of understanding (MoU) with different Pakistani ministries for the planned investment.
"I've checked with all the ministries if they got shifted to another country, not even to Bangladesh, and the response was that privatization commission and foreign office are continuously perusing with Qatar the investment matters."
Nevertheless, the former chairperson of the BOI) was less optimistic.
"If the ministers do not make the project their priority, things will not move forward," Sharif said.
"Investors have many markets opened before them, and they cannot continue waiting for you for a longer period."
What are your views on this? Share with us in the comments below.