Pakistan and Denmark Form Joint Working Group To Enhance Renewable Energy Cooperation
It stressed the need for strategic energy cooperation between the two countries.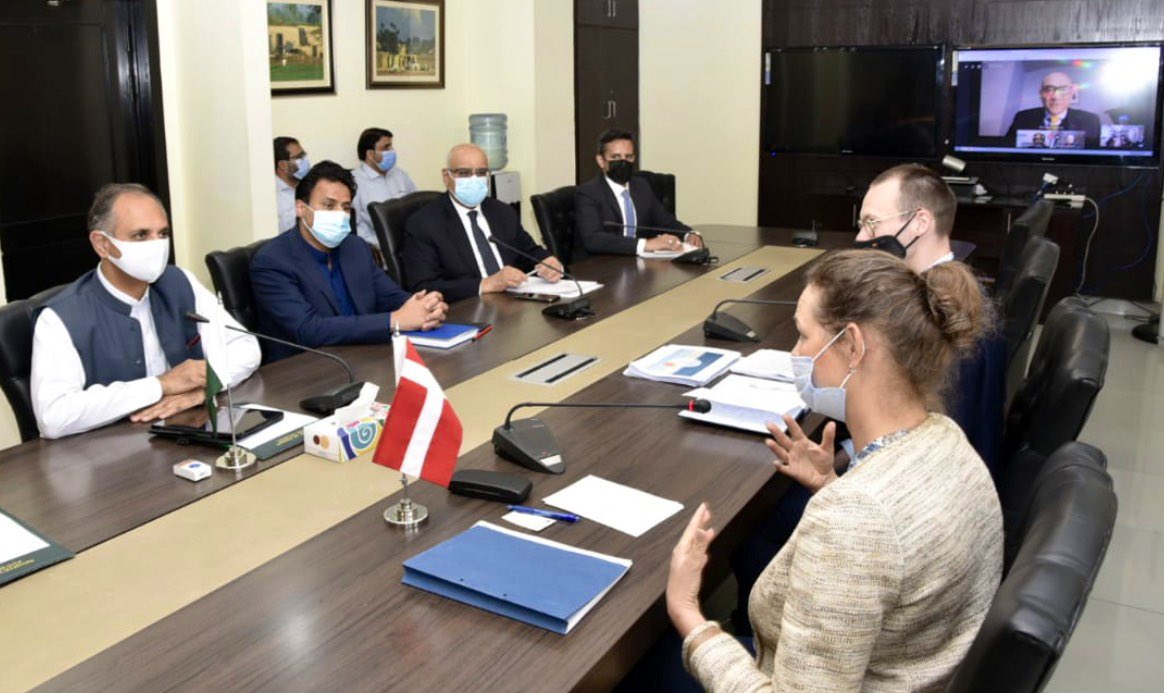 Denmark and Pakistan have formed a Joint Technical Working Group (JTWG) to frame the Terms of Reference for government-to-government (GtG) agreements in the field of energy.
The JTWG has constituted the Joint Technical Working Group (JTWG) during a virtual meeting, co-chaired by the Minister for Energy, Omar Ayub Khan, and the Danish ambassador to Pakistan, Lis Rosenholm, in Islamabad on Monday.
Excellent meeting w @OmarAyubKhan to explore areas of collab & knowledge exchange in green transition of ?? We aim to work closely together to ensure a green & sustainable future for ? @Energistyr presented findings & recomendtns tht match needs & ambitious policy goals of?? 1/3 pic.twitter.com/ZmndjiU8Sy

— Lis Rosenholm ? (@DKinPK) March 29, 2021
Enjoying the blog? Check these too.
During the meeting, both sides discussed the Danish energy team's findings and recommendations on GtG-collaboration between Pakistan and Denmark in the energy sector, given the newly adopted Alternative Energy Policy.
Look forward to working with @OmarAyubKhan & his team to increase clean electricity production & convert to green solutions for sustainable, environmental, social & economic development 2/3 https://t.co/WotEonmUd4

— Lis Rosenholm ? (@DKinPK) March 29, 2021
At the start of the meeting, the Danish technical team showed the report on practical support to Pakistan in energy efficiency sectors.
It stressed the need for strategic energy cooperation between the two countries.
Omar acknowledged Denmark's lead role in clean and green energy globally and said that Pakistan has embarked upon tapping the vast indigenous potential of renewable energy.
He added that Pakistan's new Renewable Energy Policy would bring investors opportunities due to the current government's transparent policies.
He said that the authorities had set ambitious targets to begin 25% renewable energy projects by 2025 and 30% by the end of 2030.
This includes a 45% share of hydel power generation and 10% of nuclear energy into the country's energy mix.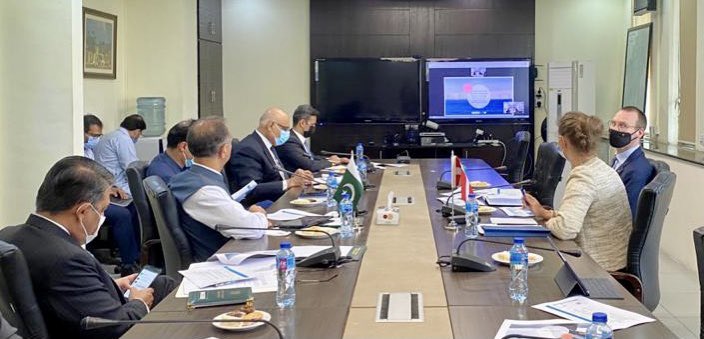 Omar also stressed that the government has the political commitment and requires innovative ways to expand energy access, promote renewable energy, and increase energy efficiency to meet the country's growing needs.
The minister also urged joining hands-on projects like manufacturing wind turbines and solar panels, reducing energy wastage, and enhancing the system's transmission capacity.
The Danish ambassador welcomed the government's commitment to refurbish the energy sector and said that the new policy is more transparent as it grants a level playing field for all.
Under @ImranKhanPTI ?? adopted an ambitious policy for alternative & renewable energy in 2020! 60% of energy prod is to come from clean & renewable resources by 2030! ?? supports these efforts, world-leading solutions, know-how & experiences could assist ?? green transition 3/3 pic.twitter.com/pNZBJJCBv6

— Lis Rosenholm ? (@DKinPK) March 29, 2021
She expressed that the GtG agreement would be based on equal partnership.
Its main focus is to set up a joint energy group to exchange experience at both policy and operational levels so that both the countries would establish long-term strategic collaboration in the energy sector.
What are your views on this? Share with us in the comments below.