Pakistan Lost Around 30% Of Nesting Grounds For Green Turtles In The Past Decade
Several factors, such as littering and construction, have contributed to the decline of the nesting grounds.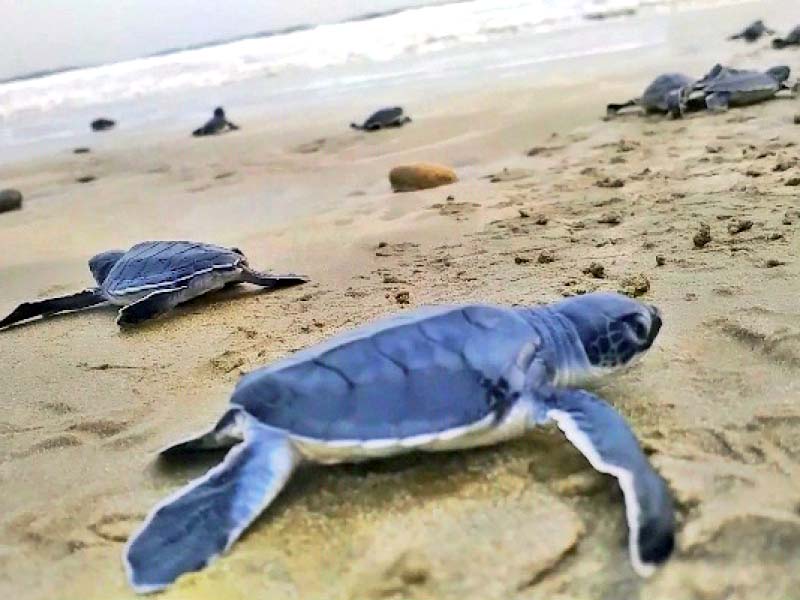 Pakistan is losing its traditional nesting sites for sea turtles. This is posing an additional threat to the already endangered species.
This was revealed by Adnan Hamid, the Deputy Conservator in the Sindh Wildlife Department, to Anadolu Agency.
Enjoying the blog? Check these too.
It is pertinent to note that female turtles lay their eggs on beaches between October and February. The eggs hatch around in 60 days.
Pakistan has lost 25%-30% of the nesting ground for green turtles over the past decade.
The Hawke's Bay and Sandspit beaches in Karachi have been the ideal nesting sites for rare green turtles due to their sandy nature.
According to Hamid, the two beaches are among the 11 largest nesting sites for green turtles in the world.
Nevertheless, the beaches have been immensely damaged in terms of serving as nesting sites due to uncontrolled construction and human disturbance.
The recent reconstruction of the previously broken Mauripur Road has made it easier for people from mainland Karachi to visit the beaches, making them more vulnerable to damage.
Several factors have contributed to the decline of the large saltwater species in recent decades.
These include increasing water pollution and garbage dispersed across the beaches, depleting natural habitats, and careless fishing.
Unfortunately, Pakistanis love to litter everywhere, and the paradise beaches are filled with trash.
According to Hamid, the solid waste left behind includes plastic bags and diapers, which are 'killers' for the species.
"If devoured, they cause asphyxiation and ultimately kill the turtles," he warned.
The sea turtles lay their eggs by digging pits on the sandy beaches.
Unfortunately, there is so much plastic, at times, that the poor creatures are not able to dig through and give up on laying eggs altogether.
Hamid questions the authorities why Pakistan's sea sites have still not been listed as Marine Protected Areas.
It is pertinent to note that green turtles are also found on some beaches in Balochistan.
Apart from green turtles, four other turtle species have been discovered in Pakistan's sea waters, including Olive Ridley Turtle, Loggerhead Turtle, Hawksbill Turtle, and Leather Back Turtle.
What are your views on this? Share with us in the comments below.