Pakistani chain stores to tap $800 billion Saudi consumer market
Pakistan's major chain stores have agreed to tap Saudi Arabia's massive consumer market and provide greater visibility to Pakistani products.
According to Arab News, the news was disclosed by the officials working on the plan earlier this week.
Enjoying the blog? Check these too.
Despite being a Muslim country that manufactures halal food items, Pakistani brands generally remain missing at grocery stores due to the lack of Pakistani retail chains in the oil-rich kingdom.
Officials believe these outlets can also advance other products manufactured in the South Asian country.
"It's unfortunate that Pakistani exporters have neglected this huge market for so long, focusing more on the U.S. and the EU for trade and export," Azhar Ali Dahar, the Minister of Trade & Investment at the Pakistani embassy in Riyadh, said on Thursday.
The Kingdom of Saudi Arabia (KSA) offers an $800 billion consumer market to aspiring businesses.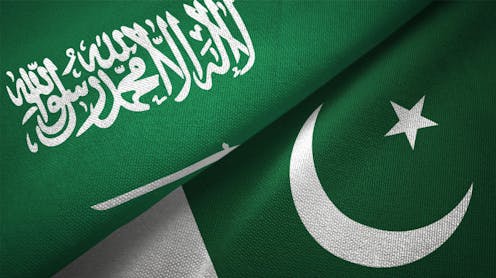 The oil-rich kingdom has the largest economy in the Middle East and North Africa (MENA) region, which puts it among the world's top 20 economies.
According to the Pakistani trade mission in Riyadh, the per capita income of Saudi Arabia is more than $57,000.
Officials have held separate meetings with major chain stores in Pakistan, asking them to visit Saudi Arabia and explore its vast market potential.
Representatives of Naheed Supermarket, Hub Leather, Swera Departmental Stores, Al-Fatah, Imtiaz Super Market, and Chase-Up have already held meetings with the officials and agreed to visit the kingdom to explore new opportunities.
"After discussions with the commercial counselor in the kingdom, we have concluded that this is a good opportunity, and we must avail it. Nevertheless, we are waiting for the normalization of travel operations," Rana Tariq Mehboob, Chairman of the Chain Store Association of Pakistan, said on Saturday. 
"Our local superstore owners have agreed to explore opportunities in Saudi Arabia, though progress has been slowed down due to the virus-related travel restrictions," he added.
According to the trade mission, Pakistan's annual exports to the kingdom have not gone beyond $500 million for the last several years, though Egypt and India, two major suppliers of goods and services to Saudi Arabia, earn major revenues of $2 billion and $6 billion, respectively.
"There are eight major chain stores owned by Indians such as Lulu, Madina, Nesto, CenterPoint and Max, et cetera. These stores do not promote Pakistani goods since their owners do all their procurements from India," Dahar said. 
"Pakistani fruits, rice, spices, and meat are available at small shops where a majority of Saudis rarely go for shopping," he said.
Dahar added that Pakistani chain stores must take this opportunity via individual investments or joint ventures.
What are your views on this? Share with us in the comments below.