6 Simple Things Pakistanis Can Learn From Japanese Culture
Can we?
For centuries, people have pondered upon other people's cultures to reflect, improve, and learn. One such example is the Japanese culture, whose unique cultural concepts, such as Kaizen, have significantly impacted the way things work in this world.
Likewise, Pakistanis should try to think out of the box and adopt positive features of the Japanese culture to eliminate the negative elements of their own society. Here are some of them:
1. Follow the rules.
The Japanese observe order in everything. You will not see people bumping or pushing at each other in stores, on transport, or in other public places. Even if the train station is filled with hundreds of people, you will see no chaos. People will queue up and wait for the train while regarding each other's personal space.
Meanwhile, Pakistanis don't even recognize the concept of order in society. And when it comes to respecting personal space, Pakistanis become communists. Every inch belongs to everyone. Do you even live in a Pakistani city if you drive by a market place at peak times and don't get honked by someone who happens to be impatient about nothing?
2. Keep the surroundings clean.
Japan has one of the globe's most complex garbage disposal systems. It all starts with classifying the garbage at home, and it is not as easy as it seems. The garbage-sorting guide of Nihama, for instance, has 42 pages that describe, in detail, how a particular type of waste should be treated. It is also a habitual practice for the Japanese when co-workers, friends, or schoolmates gather to spend a few hours collecting trash in the neighborhood.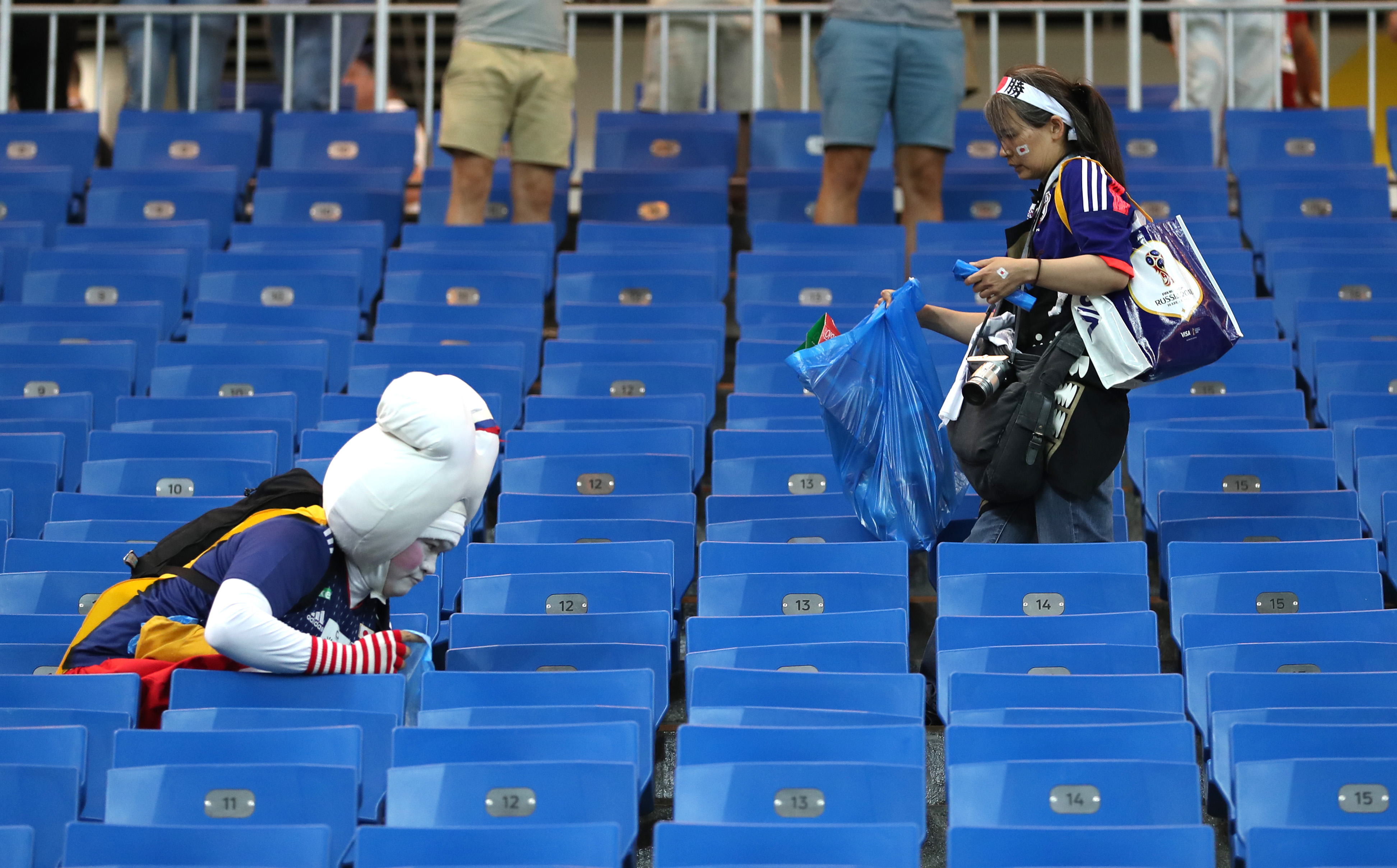 Meanwhile, Pakistanis willfully continue to ignore the importance of cleanliness and proper wastage disposals. The country is relatively conservative, and Islam encourages cleanliness to such an extent that it is considered as half of the faith. Yet, it is a pity that this aspect is rarely followed.
It's sad to see Karachi, whose streets used to be cleaned with water daily a century ago, is now one of the globe's filthiest cities.
Cleanliness saves people from diseases such as Dengue, Typhoid, Hepatitis, and many more.
3. Seek order and harmony in everything.
The Japanese concept of Wa 和 (meaning "harmony") refers to seeking harmony everywhere, from interpersonal communication to the arrangement of items. The Japanese believe that harmony in space organization and objects brings peace into a person's mind and soul.
Harmony and Pakistanis? I won't even comment.
4. Taking responsibility.
The Japanese can set the best example of being highly responsible in any place.
In a parallel universe, we can imagine Pakistanis as responsible citizens of the nation. However, Pakistanis refuse to take responsibility for their selves, forget about society as a whole.
5. Be polite.
The Japanese culture is grounded on politeness, and there are countless ways to be polite.
 The concept of politeness itself (teinei 丁寧 in Japanese) is prevalent, and it is often associated with respect, which involves putting oneself down and putting others first.
Coming to Pakistan, let's give credit where it's due. Pakistanis are politer than the average Joe, but have you ever wondered if people around you could be a little kinder? Your small smile can brighten someone's day.
6. See the beauty in everything.
The Japanese philosophy Wabi-Sabi 侘寂 teaches us to see the beauty in everything, even if it is imperfect. Isn't it a good thing to always cherish what we have in a modern world that's always striving for perfection?
The views expressed in this blog are those of the authors and do not necessarily reflect those of Siasat.pk.
What are your views on this? Share with us in the comments below.