Pakistan's Textile Sector Receives Export Orders For The Next 6 Months
The textile sector is called the backbone of Pakistan's economy as it enjoys around 60% share in total exports.
Pakistan's textile businesses have secured export orders for the next six months.
The textile sector has expanded production capacity to meet robust demand from foreign buyers, an industry official said on Monday.
Enjoying the blog? Check these too.
Adil Bashir, the chairman of The All Pakistan Textile Mills Association (APTMA), said the sector is currently in rapid expansion to cater to increased orders and demands.
"Exports orders for the next six months are booked, and despite COVID-19, our exports have increased remarkably compared to our regional competitors whose exports have declined," Bashir said in a statement.
The textile sector is called the backbone of Pakistan's economy as it enjoys around 60% share in total exports.
The sector's contribution to the country's gross domestic product (GDP) is 8.5%, and it employs around 15 million people, both directly and indirectly.
However, stakeholders are worried regarding Pakistan's tiny share in global textile exports.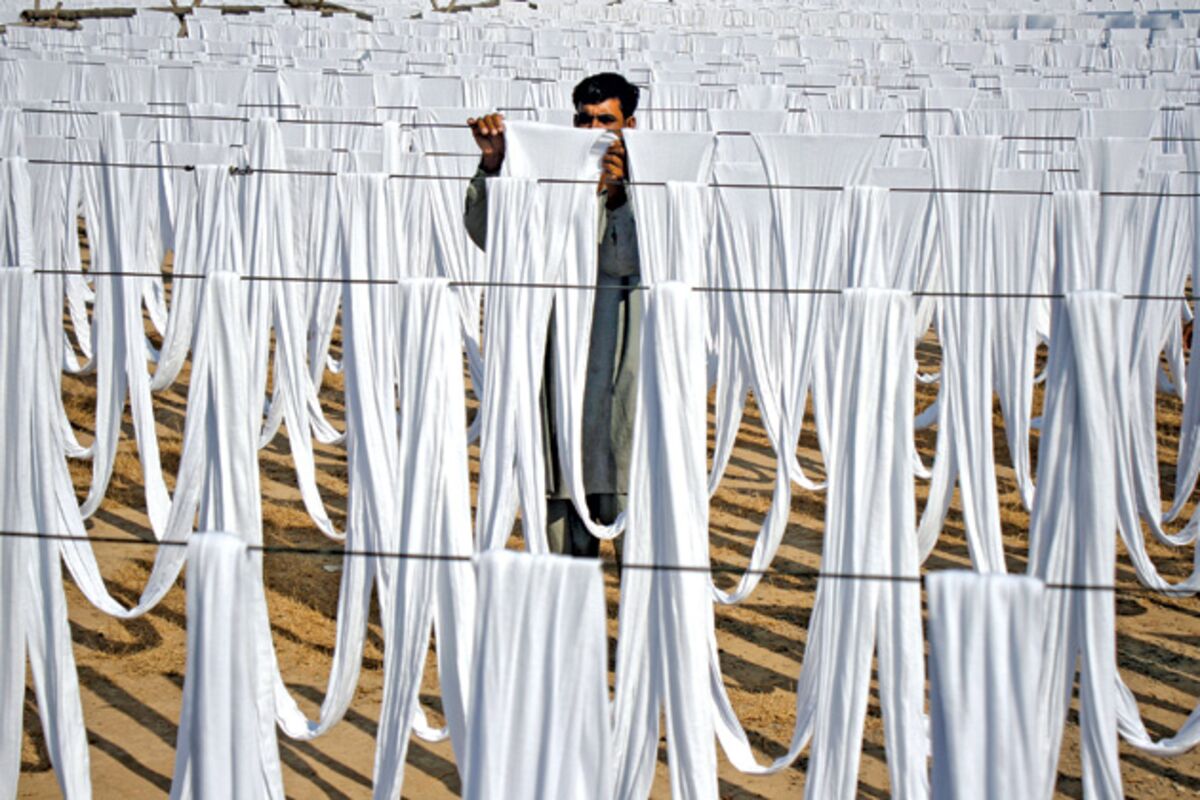 Pakistan's share was figured at 1.7% in 2019 out of the $941 billion world textile market.
The country's share might have also remained stagnant in 2020 since very few textile houses worked on real value-added products.
According to experts, Pakistanis should focus on value addition for a more significant share in the American and European markets.

A lack of value addition is the real reason why export levels have been stagnant for a decade.
In the financial year 2019-20, Pakistan's textile sector earned $12.5 billion in export earnings against $13.33 billion in 2018-19, while in 2010-11, the export revenue stood at $13.8 billion.

In the initial five months of 2020-21, the sector posted export revenue of $6.05 billion against $5.76 billion for the previous year's corresponding months.
Even though this can be termed as a success, some say the figure could have been improved.
"Pakistan has missed an opportunity to bag more revenue by exporting polypropylene masks at the right time," said Ijaz Khokhar, the Patron-in-chief of Pakistan Readymade Garments Manufacturers & Exporters Association (PRGMEA).
Unnecessary approvals required from different departments caused delays in the export of masks and fetching some more revenue.
"Pakistan should have earned around $200 million through the export of polypropylene masks, yet in reality, we managed to earn about $30 million," Khokhar added.
Nonetheless, most textile entrepreneurs are optimistic about the future, believing Covid-19 has helped boost the sector.
What are your views on this? Share with us in the comments below.