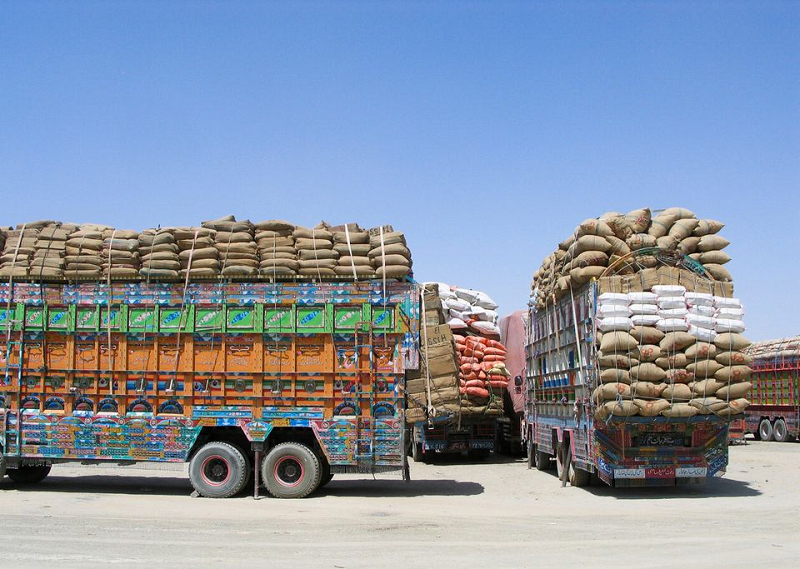 Pakistan's trade with Afghanistan has surged in the last couple of weeks in the aftermath of the Taliban's takeover of Kabul.
This was revealed by a Pakistani customs official at the Torkham border.
---
Enjoying the blog? Check these too.
The customs officer is not named as he was not authorized to speak to the media.
---
According to the official, the trucks were only used to bring imported items from Afghanistan and return empty from the Pakistani side.
However, the trucks returning to Afghanistan are now laden with Pakistani goods.
The number of trucks crossing the Torkham border has also increased from 100-150 to 300-400, the official disclosed.
Likewise, in the middle of August, it was reported that Pakistan's trade with Afghanistan suddenly spiked a couple of days after the Taliban's takeover.
Meanwhile, the drivers of these trucks are also happy about the current situation in the region after the Taliban took over Afghanistan.
Earlier, the Afghan officials used to charge hefty bribes ranging between ₨. 10,000 to ₨. 20,000 ($60 to $120) to let Pakistani drivers return to their country along with their trucks.
However, in the current rule of the Taliban, no one has asked for a bribe from the Pakistani truck drivers in the last 20 days.
It is pertinent to note that hundreds of Pakistani trucks lined the Khyber Pass, waiting to enter Afghanistan to deliver the goods in Jalalabad on Wednesday.
The trucks were full of food products.
The long queues, the testimony by the border officials, and the testimony by the truck drivers make us realize that the trade between Pakistan and Afghanistan has surged after the Taliban's takeover.
---
What are your views on this? Share with us in the comments below.