Palestinian boy dies after being 'beaten by Israeli soldiers'
The medical center reported that the injuries to Snobar's neck were consistent with being assaulted with the butts of Israeli soldiers' rifles.
According to several Palestinian news outlets, a Palestinian teenager died of his injuries after being assaulted by Israeli forces near the town of Turmus Ayya, northeast of Ramallah.
The Palestinian health ministry said that Amer Abedalrahim Snobar appeared at the hospital after being "fatally beaten on the neck."
Enjoying the blog? Check these too.
Ahmed al-Bitawi, the chairperson of the Palestine Medical Complex (PMC), confirmed to Palestinian news outlets that Snobar died due to injuries sustained from an attack by Israeli forces.
"There were visible marks of beatings on Snobar's neck," Bitawi said.
The medical center reported that the injuries to Snobar's neck were consistent with being assaulted with the butts of Israeli soldiers' rifles.
In an announcement, the Palestine Liberation Organization (PLO) accused Israeli troops of "a monstrous deed of brutality against a defenseless young boy whose only crime was being Palestinian."
The Senior PLO official Hanan Ashrawi said in the declaration that Sanouber had been "bludgeoned" by Israeli troops.
🇵🇸#Palestine || An eyewitnesses of the incident : " we heard him screaming,and they kept beating until we couldn't hear him no more".

Israeli soldiers attacked Amer Snobar (18) and beat him to death with their rifles on Sunday. pic.twitter.com/STWpRqEXmy

— Eye on Palestine (@EyeonPal) October 25, 2020
Snobar hailed from the hamlet of Yatma, south of the occupied West Bank city of Nablus.
Members of a medical NGO team told local Palestinian news outlets they struggled to perform cardiac resuscitation on Snobar prior to transferring him to the medical center.
Meanwhile, Israel's army said troops reacted to an incident north of Ramallah after rocks were thrown at an army vehicle.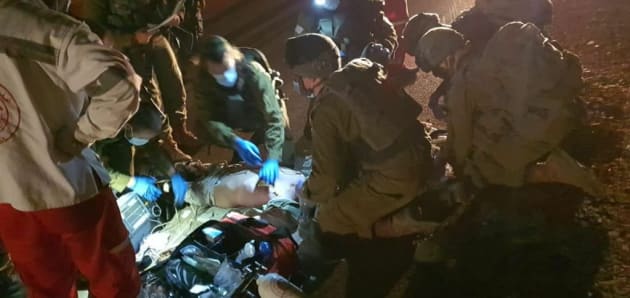 According to an army statement, troops "in the area were dispatched to the location and searched the area for attackers."
The Israeli army also alleges that the boy hit his head while running from the troops and died due to that wound.
This morning Israeli forces beat up 18 y/o Amer Snobar to death. A witness recalls: 'they kept beating him & after 5 minutes he stopped making sounds'

Israeli narrative claiming Amer fell and hit his head as he ran away. Even if true, soldiers chasing him are still responsible.

— مريم البرغوثي (@MariamBarghouti) October 25, 2020
In a declaration, the leftist Popular Front for the Liberation of Palestine (PFLP) said Snobar's murder would be a "curse that will continue to haunt Arab traitors" – referring to the recent normalization deals by the United Arab Emirates (UAE), Bahrain, and Sudan.
"The response to this heinous crime is to take back the recognition of the Zionist entity and all agreements that resulted from it, and the formation of a unified national leadership capable of leading popular resistance against the Zionist occupation," the statement said.
What are your views on this? Share with us in the comments below.