IN PICTURES: Renowned Afghan Female Warlord Joins 'Taliban'
In a tweet, Taliban spokesperson said that Taliban's Preaching & Guidance Commission officials welcomed Kaftar.
A female warlord, who built a renowned reputation by fighting against the Soviet occupation and the Taliban insurgency, has formally joined the Afghan Taliban.
Afghan officials have verified a Taliban statement that alleged Bibi Ayesha Habibi, also known as Kaftar or The Dove, shifted over to the Taliban in Baghlan.
Enjoying the blog? Check these too.
"Kaftar, along with a number of her equipped supporters, has joined the Taliban," Fazal Din Muradi, governor of Nahrain, a rural district in Baghlan, told Radio Free Afghanistan on October the 16th.
"The Taliban began ambushing the Sajano area in Nahrain a few days ago and seized a few villages there," he added.
In a tweet, Taliban spokesperson Zabihullah Mujahid first said that the Taliban's Preaching & Guidance Commission officials welcomed Kaftar and her followers to the Taliban ranks on October the15th.
#AlFath
Female commander (Kaftar) mislead by enemy & forced to apparently stand against IEA Mujahidin in Sajano area of Nahrin district #Baghlan joined Mujahidin along with her armed followers earlier today.
Preaching & Guidance Commission officials welcomed them. https://t.co/Pg5AHYo9o0

— Zabihullah (..ذبـــــیح الله م ) (@Zabehulah_M33) October 15, 2020
Kaftar, 70, rose to popularity after she rebelled against Afghanistan's Soviet occupation in the 1980s. During the 10-year war, the young commander formed a group of 200 fighters and became a major figure amidst the anti-Soviet mujahedin commanders in Baghlan.
She resumed fighting against the Taliban when the hard-line student militia swept Afghanistan in the 1990s.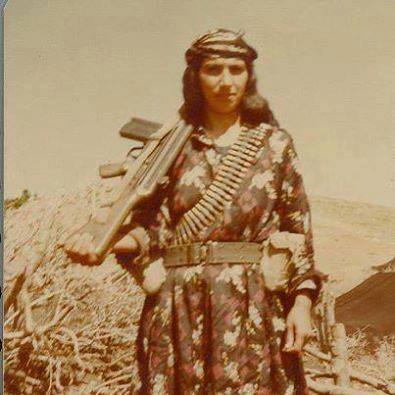 Kaftar declined to disarm her fighters after the collapse of the Taliban regime in late 2001.
In recent years, she was alleged of leading local government-supported uprisings against the Taliban insurgents after they overran large swathes of rural territories.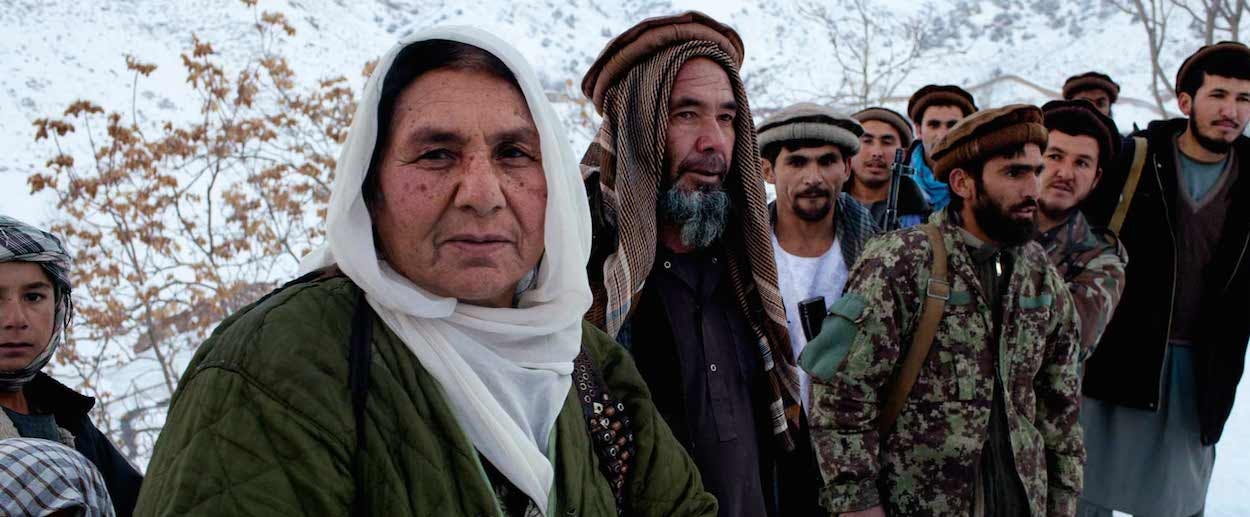 While not formally part of the government, she received reinforcement from the Afghan government and had around 150 fighters in her private militia.
Nonetheless, Muradi said her defection to the Taliban is not a big deal now. "Differences among her followers and her growing age have weakened her significantly," he said.
"While her defection, along with five or ten followers, might concern some people, it does not endanger the security of Nahrain."
The Taliban's announcement about Kaftar's change of allegiance is surprising as the hard-line movement banned women from work and education during its stint in power in the 1990s.
While alleging to be committed to women's rights within an Islamic framework now, no woman is currently part of the Taliban's negotiating team discussing their country's political future with the Afghan government in Doha, Qatar.
The various phases of the war in Afghanistan have deeply impacted Kaftar's life. She lost 30 members of her extended family, including her grandchildren and sons, to the war.
In a dialogue with Radio Free Afghanistan in 2015, she rejected peace talks with the Taliban.
"I do not think that the Taliban will change, or this issue could be resolved via talks," she told Radio Free Afghanistan. "The solution to this war comes from Allah, and secondly via this beautiful Kalashnikov."
What are your views on this? Share with us in the comments below.