Report: Pakistan Discloses Specific Conditions Before Holding Talks With India
Pakistan is willing to hold formal bilateral talks with India to resolve long-standing issues, including the Kashmir dispute.
The condition for this is if India takes specific steps to "ease lives" in Indian Illegally Occupied Jammu & Kashmir (IIOJK).
Highly-placed Pakistani sources close with the development shared with Al Jazeera a list of actions that the Indian government could take in IIOJK to build a conducive environment for the bilateral dialogue.
Enjoying the blog? Check these too.
Ties between the nuclear-armed rivals have been on ice since the Indian Prime Minister, Narendra Modi, withdrew the semi-autonomous status of IIOJK to tighten his grip over the disputed territory.
Nevertheless, the two governments have re-opened a back channel of diplomacy intended at a modest roadmap to normalizing relations over the next several months.
Several reports suggested that the United Arab Emirates (UAE) was mediating between the two countries.
What Pakistan wants from India
The sources, who spoke on condition of anonymity given the sensitivity of the issue, gave "examples" of concrete Indian actions that could move the "communication" between the two countries forward.
Firstly, Pakistan demanded a permanent halt to demographic change in IIOJK.
India, in April 2020, introduced a new domicile law that would allow long-term migrants from other parts of the country to gain permanent residence.
"This would inevitably be necessary to move forward," a Pakistani source said.
Secondly, the Indian authorities would have to release political and other prisoners illegally held since it imposed a curfew in the Muslim-majority region.
Third, the removal by India of blockades on communication and movement in the occupied region.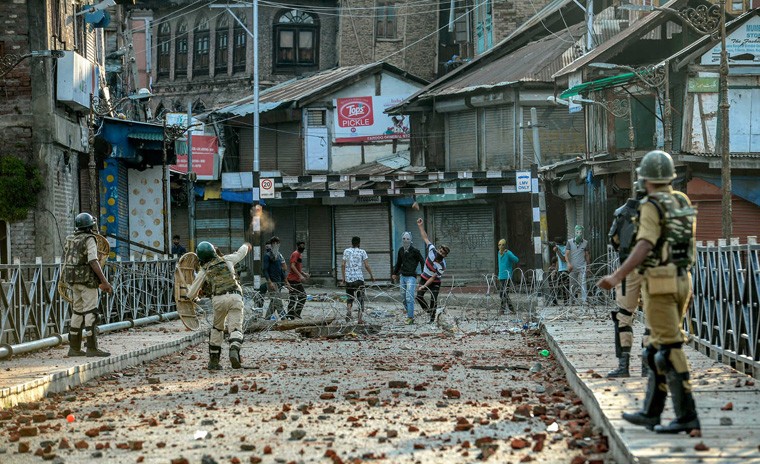 Fourth, giving back full statehood rights to IIOJK, which were also revoked as part of the August 2019 actions, and "recognizing that it is subject to an internationally recognized territorial dispute with Pakistan."
Fifth, a reduction in occupation forces deployment in IIOJK, where hundreds of thousands of security forces personnel have been deployed following the August 2019 imposition of lockdown after India's Article 370 was revoked.
Interestingly, the reimplementation of Article 370, which was revoked on the 5th of August, 2019, by the Modi government, was absent from Pakistan's demands.
"Article 370 […] is not our headache because we never recognized the Indian constitution's application to Kashmir," a Pakistani source said.
"Whether they bring 370 back or not … just tell us is the Kashmiri identity intact?" said the source, marking a potential softening of Pakistan's previous stance.
What are your views on this? Share with us in the comments below.