Robbers loot ₨.1.2 million, plunder mobile phones from poor people at Ehsaas Program Centre In Karachi
The robbers conveniently carried out the looting while the police was nowhere to be seen.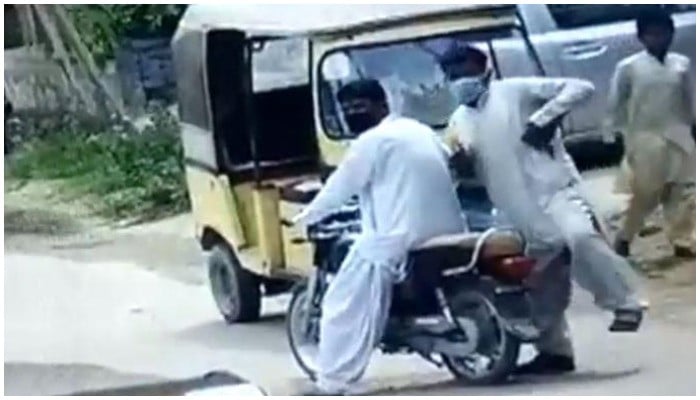 Well-armed criminals have robbed more than ₨. 1.2 million from a branch of the government's flagship Ehsas Emergency Cash Program in Karachi.  and escaped from the scene.
The thieves made their escape along with the hefty amount of money looted from the social agency, the robbers also plundered the mobile phones of the unfortunate poor people present in the branch to receive aid.
In the aftermath of the incident, the CCTV footage of the fleeing criminals was obtained by the police.
Enjoying the blog? Check these too.
According to the policemen, a total of six bandits riding motorcycles were involved in this theft.
The branch of the Ehsaas Emergency Cash Program Centre targeted in this incident is located near Nariyal Park in Block 5 of one of Karachi's most prominent middle-class neighborhoods, Gulshan-e-Iqbal.
PTI leader condemns the incident
The President of Pakistan Tehreek-e-Insaf (PTI) Karachi, Khurrum Sher Zaman, vehemently denounced the incident and blamed it on the negligence of Sindh Police as it was not present there to provide security.
Issuing a comment, Zaman stated that robbers conveniently robbed the money — meant to be allocated among the poor — from the team of the Ehsaas Centre.
"The criminals have deprived the staff and the poor people of cash. This proves that the criminal elements implicated in the incident had been roaming openly in the metropolis," Zaman said.
The PTI Karachi President also demanded the Inspector General of Police (IGP) Sindh arrest the criminals involved in the incident immediately.
What are your views on this? Share with us in the comments below.