Footballer Cristiano Ronaldo has reportedly rejected a multi-million-dollar opportunity to become the face of Saudi Arabian tourism.
According to the British daily Telegraph on Friday, the Juventus striker was offered an annual $7.3 million payment.
Enjoying the blog? Check these too.
The deal reportedly saw Ronaldo making periodic visits to Saudi Arabia, while his image would be used in the kingdom's tourism promotional materials.
According to the report, Ronaldo's footballing rival Lionel Messi has also been approached by the kingdom's tourism authority, but his view on the proposal is unknown.
When approached by the British daily, the representatives of Ronaldo and Messi refused to discuss the matter.
The Saudi Crown Prince and the de facto ruler, Mohammed bin Salman (MBS), is pushing to diversify the oil-rich country's economy, making it less dependent on fossil fuels.
Sports and entertainment have formed part of Saudi Arabia's Vision 2030 strategy to diversify the economy and improve its international reputation.
Earlier this month, FIFA President Gianni Infantino starred in a promotional video for the Saudi Arabian government.
The slick 3.5-minute PR campaign was posted on Twitter by the Saudi ministry of sport.
The video featured Infantino participating in a ceremonial sword dance and sweeping shots of the palaces of Diriyah.
"It is an amazing scenery, it is an incredible history," Infantino says in part. "This is something that the whole world should come and see."
Gianni, President of #FIFA :
What I experienced here is impressive, the world in its entirety should come to Saudi Arabia to watch it. The big improvement that underwent the past two years are unbelievable.pic.twitter.com/iDPNXuPAuR

— Ministry of Sport (@gsaksa_en) January 7, 2021
Human rights groups slammed Infantino's actions, saying Saudi Arabia was attempting to use the prestige of sport as a PR tool to distract from its rights record.
In October last year, a coalition of human rights groups called for a boycott of the first Ladies European Tour golf event being held in Saudi Arabia over concerns it would be used to "sports wash" Riyadh's record on women's rights.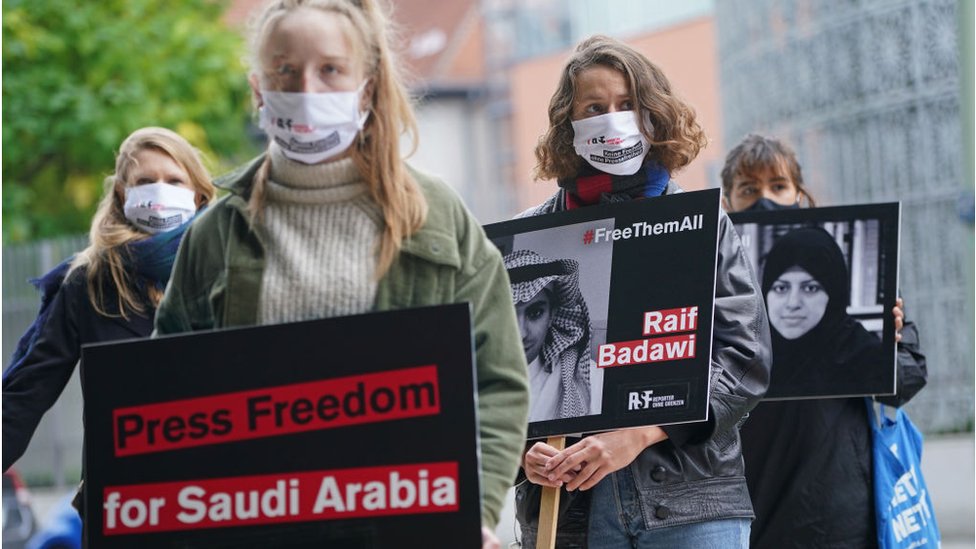 Also, last year, Amnesty cautioned against Saudi Arabia's Public Investment Fund's attempted takeover of Newcastle United FC of the English Premier League. 
After months of waiting to pass the league's owners and directors' test, the takeover ultimately failed.
Human rights groups such as Amnesty International have long campaigned against what it says is the kingdom's use of such connections to distract human rights violations.
What are your views on this? Share with us in the comments below.