See How You Can Now Send WhatsApp Messages Without Even Touching Your Phone
Whatsapp has already revolutionized the way we conversate and connect with each other. The app has bridged the physical distances, enabling us to be I contact with our loved ones even if they live on the other end of the world.
From just a messaging app to now providing high-quality voice and video calls, WhatsApp makes it easier to share anything you want with the people.
But guess what? The work has further been made easier as now you can send Whatsapp messages WITHOUT EVEN TOUCHING YOUR PHONE!
You could previously use the google assistant to transcribe your messages. But now it is even easier. Here is how it works: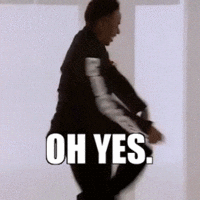 How To Send A Voice Message From Google Assistant:
All you need to do is open Google assistant and say ''OK Google, send a voice message''. The best part is that if you own a Pixel, Nexus and Android One device, you don't even have to touch the phone.
An interface like this will open:
Enjoying the blog? Check these too.
Here you can specify your recipient and record the voice message.
After getting done with recording, you can say ''OK Google, send'' or simply touch the icon on top right, and the message will be sent to your desired contact.
How easy is this?
Three Alternate Ways:
You can make use of this feature by using these three alternative methods:
1) You can say ''OK Google, send a voice message", it will ask you for a recipient and start recording on its own.
2) You can say ''OK Google, send a voice message to ABC''. Here you are specifying the recipient in the voice command. The Google will then take the same and start recording the audio.
3) You can say ''OK Google, send a voice message to ABC, saying…''. The Google will then record everything you said after the recipient's name, prepare a voice clip on its own, and it's all ready to send.
How cool is that? Are you enjoying the new update? Let us know in the comment section below.