Sniffer Dogs At Airports And Borders Detect COVID-19 Among Travelers With 100% Accuracy
At Pesahwer's Bacha Khan International Airport (PEW), Titli and Beeker, a Belgian Shepherd and a Labrador, are active at work sniffing out COVID-19 in inbound travelers with 100% accuracy.
The dogs are guided by their human pharmaceutical teams.
For every positive test they sniff out, Titli and Beeker are compensated with a ball to play with.
Enjoying the blog? Check these too.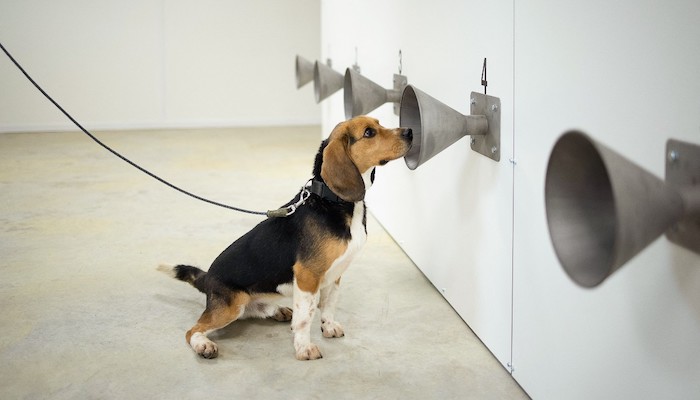 In addition to this, sniffer dogs have been acting in duos of two at Islamabad International Airport (ISB) and at the Torkham border crossing to identify and inform pharmaceutical teams about travelers carrying the virus into the South Asian country.
"Currently, we can assume their efficiency to recognize the positive samples is 100%," said Obaid-ur-Rehman Abbasi, the Chief Operating Officer (COO) at Bacha Khan International Airport (PEW).
Sniffer dogs have long been employed at airports and border points globally to sniff out drugs and explosives.
However, this year, an organization of researchers at the University of Pennsylvania's School of Veterinary Medicine strived to discover if dogs could also be instructed to find the fast-traveling virus.
The proof-of-concept study, issued in April in the journal PLOS ONE, revealed that the virus has an odor that guided dogs can recognize in urine and saliva.
Consequently, Pakistan deployed the sniffer dog teams at the two international airports and a land route.
This was amid fears that the highly transmissible Indian variant could spread in the country from across the border.
According to officials, the dogs not only reconfirm rapid tests conducted at the airports but also keep passengers from quarreling about the correctness of the results.
What are your views on this? Share with us in the comments below.