Syrian Government Forces Starving Citizens Into Cages To Line Up For Bread
According to media reports, the cages separated men, women, and soldiers.
Recently surfaced photos have sparked condemnation online where people in Damascus are being forced to wait in iron cages to queue for bread.
The images, which have been shared widely on social media, show people crammed into small cages, which have been used to regulate queues. 
According to media reports, the cages separated men, women, and soldiers.
Enjoying the blog? Check these too.
Social media users have used the images to highlight the deteriorating economic conditions in the country.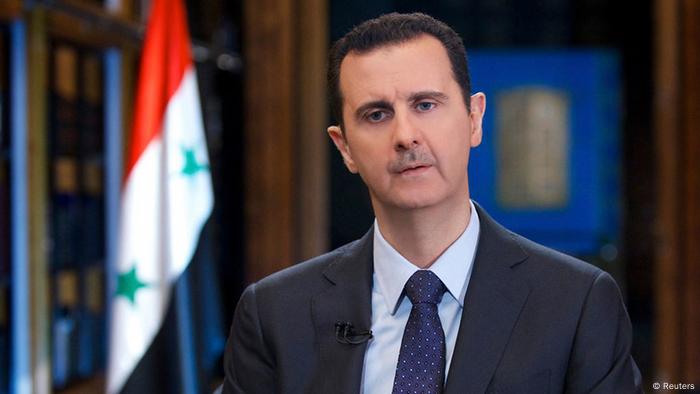 Syria has been devastated by nine years of war, which has displaced millions of people and taken a heavy toll on the economy.
هذه صورة لتنظيم الدور على الخبز في دمشق، بالواقع هذه صورة سوريا الاسد الحقيقية، الوطن سجن والمواطن بالنسبة للنظام ليس الا "حيوان" يعيش بالقفص.. pic.twitter.com/RD5eNCur5E

— alia (@aliamansour) October 28, 2020
Translation: This photo shows people queuing for bread in Damascus, but in reality, this is a photo showing Assad's Syria. The nation is a prison, and citizens, to the state, are just animals that live in cages.
Earlier this month, the Syrian government introduced rules limiting the amount of subsidized bread available per person at bakeries, putting larger families at risk of starvation.
My heart breaks, when I see such images of Syrian citizens and how the regime forces them to stand waiting for hours inside a cage in front of one of the bakeries in #Damascus in order to get their daily rations of bread. pic.twitter.com/aByq6u1cmo

— Hadi Albahra (@hadialbahra) October 28, 2020
Under the government's new rules, a household of two is entitled to one bread packet per day. Families of seven or more people are limited to four bread packages, regardless of the number of family members. 
Some have also used the images to criticize the Syrian government and Bashar al-Assad.
ما بعرف شو الفكرة من الاقفاص ، بس بلشت أتأكد أن وصلنا لأخر مرحلة من الاهانة
لما ابسط حقوقك كانسان تاخدها بطريقة مهينة من قبل حكومتك ف أنت بسوريا

هدول بشر https://t.co/CNJJ6iEqtt

— عهد 👌🏻 (@AhedHJ) October 28, 2020
Translation: I don't understand what the thought was behind the cages, but I'm starting to realize that we have reached the peak of humiliation. When you have your most basic rights as a human being given to you in a dehumanizing way from your government, that means you're in Syria. 
Following widespread anger online, authorities in the Damascus governorate reportedly removed the cages and replaced them with markers on the ground. 
According to reports by the UN, 90% of the Syrian population lives in poverty, further exacerbated by the neighboring economic crisis in Lebanon, coronavirus restrictions, and US sanctions.
Everyday necessities such as fuel, flour, rice, and sugar are expensive, leaving many people unable to afford them.
The report estimates that more than 11 million Syrians need emergency assistance to survive. 
Online, many have called the images dehumanizing and humiliating.
صورة أمام أفران ابن العميد في منطقة ركن الدين في دمشق
لترتيب الدور والطابور لاستلام حقهم من الخبز.
النظام يعالج أزمة رغيف الخبز في مناطق سيطرته بـ"عقلية أمنية" تتمثل بوضع السوريين داخل أقفاص أمام الأفران لـ"تنظيم الدور"، وذلك بعد امتداد الطوابير إلى مئات الأمتار. pic.twitter.com/5FtouelNlJ

— Hosen.Fadl (@HosenFadl) October 28, 2020
Translation: A photo from in front of the Ibn Al-Ameed bakery in the Rakn Al-Din area in Damascus, to organize queues for people to receive bread. The regime addresses the bread crisis in areas it controls with a 'security mentality,' which translates into placing Syrians into cages after queues went on for hundreds of meters. 
This pic was taken in #Damascus last night. It's not enough humiliation for the thousands of people to queue for hours to get bread which is basic ingredient in our daily meals! No.
To organise the endless and troubled queues, it was decided to CAGE them! literally! #Syria pic.twitter.com/PHn3h75YSG

— Zaina Erhaim (@ZainaErhaim) October 28, 2020
This month, The Human Rights Watch reported that repeated attacks on civilian infrastructure by Syrian and Russian armed forces in Idlib might amount to crimes against humanity.
The report states that dozens of unlawful air and ground strikes took place from April 2019 to March 2020 on hospitals, schools, and markets, killing hundreds of civilians.
What are your views on this? Share with us in the comments below.