Tajikistan To Purchase Weapons From Pakistan, Signs Multiple MoUs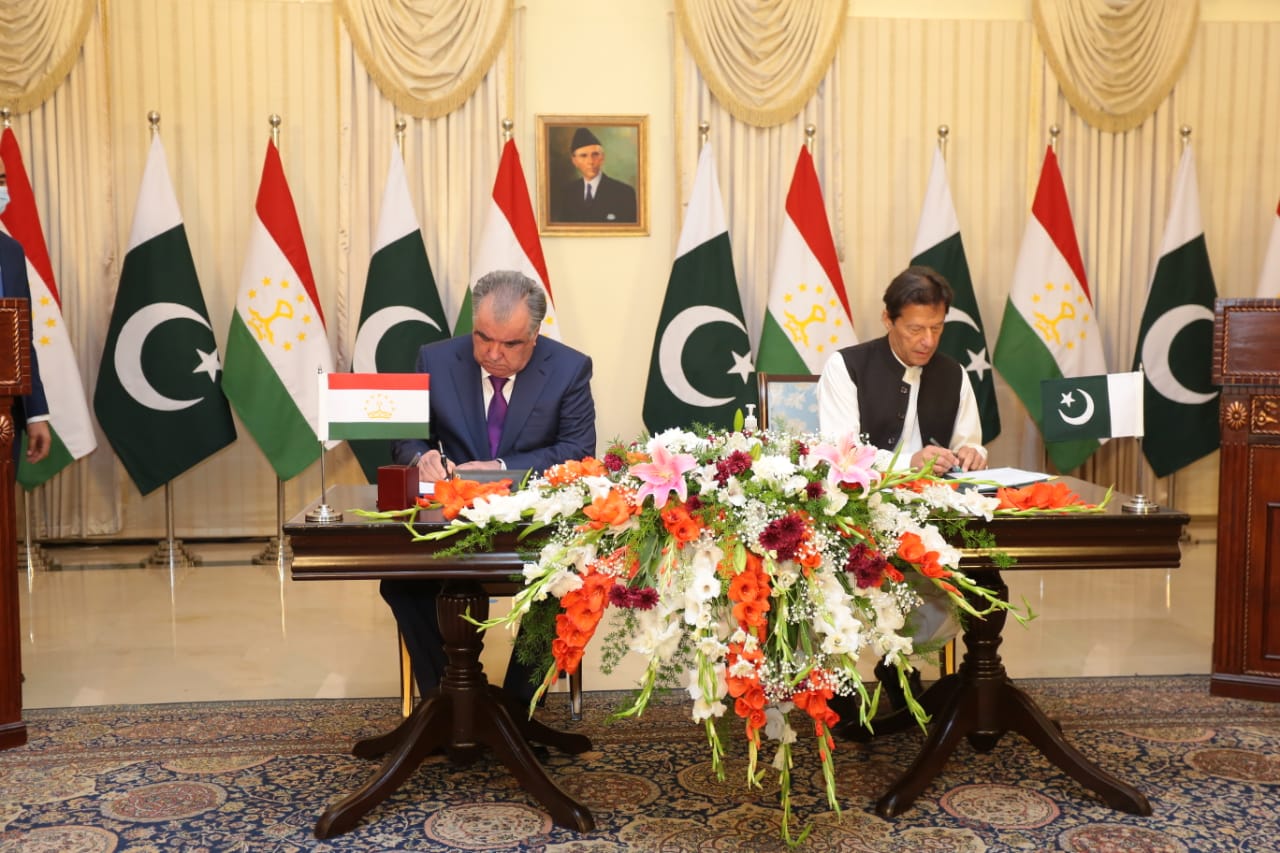 Tajikistan on Wednesday consented to purchase weapons from Pakistan as the two nations vowed to enhance their strategic alliance.
This was agreed during the two-day official visit of the Tajikistan President, Emomali Rah­mon, to Islamabad.
Prime Minister @ImranKhanPTI and President of Tajikistan H.E. Emomali Rahmon witnessed signing of Agreements/MoUs between Pakistan and Tajikistan. ????? pic.twitter.com/tZNVCrXqFl

— Prime Minister's Office, Pakistan (@PakPMO) June 2, 2021
Enjoying the blog? Check these too.
The Tajik leader's visit witnessed the signing of several bilateral memorandums of understanding (MoUs).
One of the MoUs signed was regarding Tajikistan's requirement of weapons made in Pakistan.
The Prime Minister, Imran Khan, while speaking alongside the Tajik president on Wednesday, said defense cooperation was an important element of bilateral ties.
The premier also agreed to provide Pakistani weapons to the Central Asian state.
"The two leaders noted with satisfaction the developing bilateral cooperation in the sphere of defense and security and reemphasized their resolve to further expand the same to subdue the common security threats faced by the two nations and the region as a whole," a joint statement published by the two sides said.
The two sides are endeavoring to improve their counterterrorism partnership, fighting cross-border organized crime and human and drug trafficking.
Both sides accepted to convene the following meeting of the Joint Working Group on Countering International Terrorism at an initial date and to improve cooperation against terrorism and extremism.
Meanwhile, the two countries also signed a dozen other MoUs to boost bilateral cooperation in various sectors.
One of the MoUs signed aims to expand trade ties and improve linkages by connecting Gwadar Port with Tajikistan.
"We've inked MoUs that would inc­rease connectivity between the two states, which in turn would also improve trade," PM Khan said.
What are your views on this? Share with us in the comments below.