Turkey to take legal action against France over 'cultural racism and hatred'
The latest front cover of Charlie Hebdo portrays a caricature of Turkish President Recep Tayyip Erdoğan.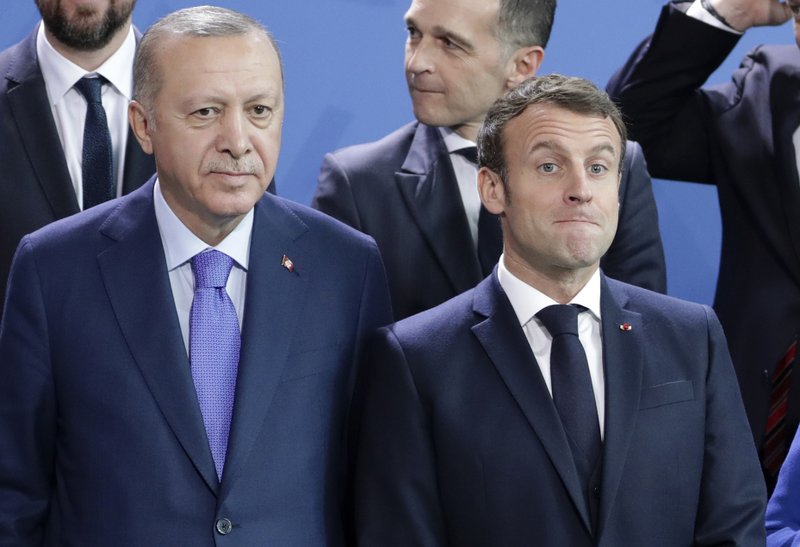 France has been accused of spreading "cultural racism and hatred" by Turkish officials who have vowed to take legal measures against the French satirical magazine Charlie Hebdo.
State media said Turkish prosecutors had launched an official investigation into Charlie Hebdo after it followed up its re-publication of highly offensive cartoons of the Prophet Muhammed ﷺ.
Enjoying the blog? Check these too.
The latest front cover of Charlie Hebdo portrays a caricature of Turkish President Recep Tayyip Erdoğan.
The cartoon depicts him as a sexually deprived person while also displaying an apparent mocking reference to the Prophet Muhammed ﷺ.
Erdoğan is reported saying that he was upset and angry "not because of the disgusting attack on me" but due to the "vulgarity against our Prophet ﷺ whom we consider dearer than our own lives."
Mekke'ye, Medine'ye, Asya'ya, Afrika'ya, Avrupa'ya, tüm dünyaya, tüm alemlere ve tüm zamanlara şeref veren Peygamber Efendimize yapılan saldırılara samimiyetle karşı durmak bizim şeref meselemizdir. pic.twitter.com/TefvK8r5rJ

— Recep Tayyip Erdoğan (@RTErdogan) October 28, 2020
The Turkish president, who said he had intentionally avoided looking at the cartoon, added: "We know that the prey is not me, but the values that we are defending. It is our honor to take a sincere stand against attacks on our Prophet ﷺ."
Turkey's Minister of Justice, Abdulhamit Gül, informed reporters that Turkey would respond through legal means saying that Turkish law contained sanctions on people that attack "our country and our values" and that "necessary steps" had been taken.
Avrupa'nın insanlık değerlerinden nasipsiz faşistleri, ifade özgürlüğü nedir bilmiyorsunuz. Geçmişten bugüne biriktirdiğiniz hukuksuz, ahlaksız utanç sayfalarınıza her gün bir yenisini ekliyorsunuz. Şunu bilin ve aklınızdan çıkarmayın: Recep T. Erdoğan asla yalnız yürümeyecek.

— Abdulhamit Gül (@abdulhamitgul) October 27, 2020
In response, presidential communications Director Fahrettin Altun said: "Charlie Hebdo just published a series of so-called cartoons full of despicable images reputedly of our president. We condemn this most repulsive effort by this publication to expand its cultural racism and hatred."
Vice-President Fuat Oktay called on the global community to raise its voice against "this disgrace," adding "you cannot fool anyone by hiding concealing freedom of thought."
Relations between Paris and Ankara are the lowest in recent memory. The two states have also locked horns over gas exploration in the Eastern Mediterranean and the Libyan conflict, supporting opposing sides.
What are your views on this? Share with us in the comments below.