[VIDEO] Woman from Muzaffargarh, who was burnt by her husband for insurance money, tells her story
She informed The Independent Urdu that she has an M.A. degree in Economics and applied for jobs but never got hired.
"It was a wedding of my choice, we had six children, everything was fine. Half an hour ago, we were laughing. I posted a picture on Facebook with the caption "with Hubby."
After half an hour, my whole world turned upside down. He poured petrol on me, set me on fire, and locked me in a room."
"My children were standing outside, watching. I kept screaming and tried to put out the fire. The fire got extinguished, and I fainted."
"People thought I had died, but they heard my screams and gathered. When I regained consciousness, I informed them that my husband had set me on fire, and the police arrested him."
This is the account of Seher Khan, a resident of Alipur, ​​Muzaffargarh, who was set on fire by her husband in December last year.
Seher added: "'My husband had my life insured, and if I had died, he would have gotten about Rs. 1 crore (Rs. 10 million). He took this step as his financial situation was poor in those days. He might have thought that if he got the insurance money after my death, things might get better."
Seher is now affiliated with the Depilex Smileagain Foundation, an institution that works for the well-being of women suffering from fire or acid burns, where they are not only treated but also taught various life skills.
Seher further added: " This institution has performed three operations on me, while they have also given me a sewing machine."
Now, for the past three weeks, cooking classes are being conducted in the institution so that the brave women can start their own small online businesses."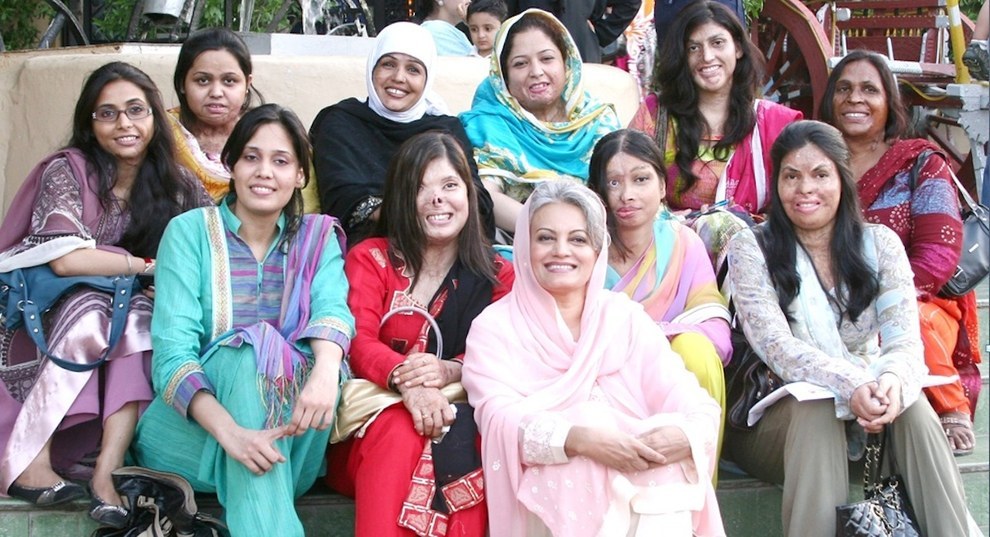 It has been learned that Chef Zainab Ahsan teaches cooking to more than ten women in the institution, including Seher.
Speaking to The Independent Urdu, Chef Zainab said: "I teach them how to make food in such a way that they do not have to stand in front of the fire and can prepare and sell them in a short time."
Moreover, Zainab not only teaches the women cooking but also how to pack the food, how to market it, and how to sell it to the consumers. Concurrently, she teaches them how to sell start up their businesses online.
Sehar regards these classes as no less than a blessing for her at this challenging time.
Furthermore, she informed The Independent Urdu that she has an M.A. degree in Economics and applied for jobs but never got hired. This was due to her lack of job experience and her burnt facial features.
After enrolling in the cooking classes, Sahar hopes that she can start her own business to support her children on her own self.
This article first appeared in The Independent Urdu in the Urdu language. 
What are your views on this? Share with us in the comments below.